Middle East
Syria
Syrian Chief of Staff Visits to some Military Locations on Eid al-Fitr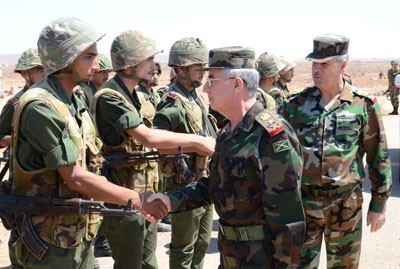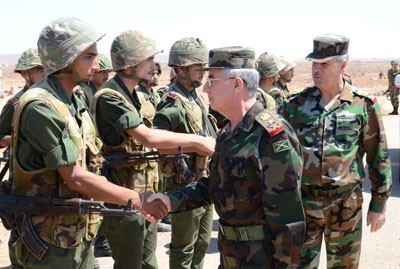 Chief of the General Staff of the Army and Armed Forces, General Ali Abdullah Ayoub, on Monday paid a field visit to some military locations and congratulated the army on the occasion of Eid al-Fitr.
Gen. Ayoub wished the brave soldiers of the Syrian Arab Army success in their mission which is defending the dignity if the homeland, hailing their high morale and readiness to fight and pursue the terrorists.
He stressed the importance of restoring security and stability to the homeland.