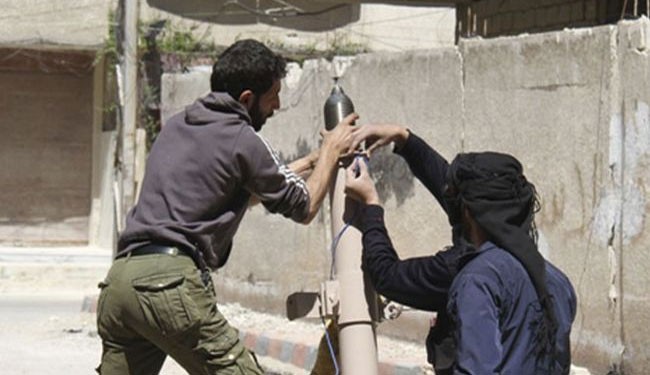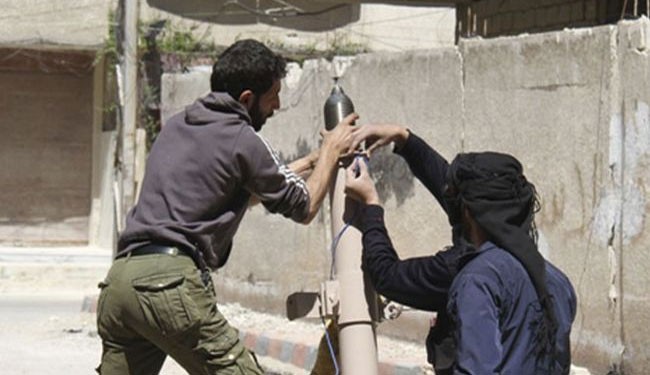 Militants in Syria have been firing at civilian areas in the Old City of Homs to stop Syrian army improvements in the area, Al-Alam reports.
Deadly battles are raging between Syrian army and several foreign-backed militant groups in Homs, the epicenter of the extremist-marked insurgency that has been gripping Syria for more than three years.
Roa al-Ali, Al-Alam correspondent in Homs, said on Sunday that the army has made considerable advancement in Bab Hood area, but they are now facing with the threat of civilians getting targeted by militant groups.
Ali says militants have been attacking civilian areas by car bombs and even direct shooting, anywhere the army improves.
This has made army improvements slower, she said adding that, many civilians have lost their lives in the attacks.
A car bomb killed numerous people on Friday outside a mosque in an area called March 8 Square near an army checkpoint.
Some reports said at least 30 people died in the attack. University students and Palestinian refugees living in the area were reported to be among the dead in the latest of many such bombings.
A Homs resident told Ali that, "the armed groups want to break our resistance, but we stand firm and they are bunch of useless people".
The army has been trying to protect residential regions by forming security circles, setting up checkpoints and adopting tougher security measures.
Homs has been one of the major points of conflict in Syria's war.
In many areas people are trapped by militant groups who use them as human shields.
Syria sank into war in March 2011 when pro-reform protests turned into a massive insurgency following the intervention of Western and regional states.
The unrest, which took in terrorist groups from across Europe, the Middle East and North Africa, has transpired as one of the bloodiest conflicts in recent history.