Syria
Syrian FM: Syria has national interest in revealing reality of what happened in Ghouta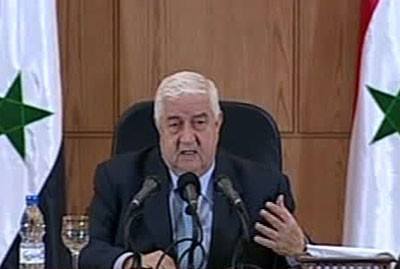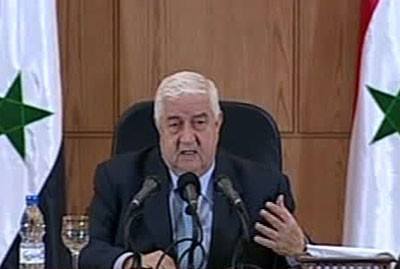 Syria is committed to offering all facilitations and ensuring the safety of the UN inspection mission into chemical weapons use, foreign and Expatriates Minister Walid al-Moallem said on Tuesday.
"Syria has immediately agreed to the UN requests and there was no delay, and I say to U.S. Secretary of State John Kerry that we are not obstructing UN inspectors' work," Minister al-Moallem, added at a press conference in Damascus.
Syrian forces cannot remove the effects of the chemical weapons, because the areas are under the control of the armed groups," al-Moallem said.
The Minister stressed that British Foreign Minister, William Hague, talked illogically to mislead the public opinion of his country, asserting that no country in the world uses weapons of mass destruction against its own people.
If they want to launch an aggression on Syria, the pretext of using chemical weapons is inaccurate, and if the aim of their campaign is to affect the Syrians' morale, they are mistaken… and I challenge them to show their evidence, al-Moallem added.
"I assure the residents of Damascus that the objective of the Armed Forces' military efforts taking place currently is to ensure their safety, so the endeavor will not be halted, and they will not limit the Army's victory," the Foreign Minister said.
Al-Moallem went on to say, "If the balance of the Turkish leadership was upset by what happened in Egypt, this upset will plunge deeper due to what is going on in Syria."
He added that what is circulated by the US administration's officials on the use of the chemical weapons is "categorically baseless", as we transparently dealt with the UN investigation mission and expressed commitment to reveal the truth.
The Foreign Minister said, "Since the beginning, we have doubted the U.S. intentions towards Geneva Conference, and we told our Russian friends we trust you but we do not trust the USA because it does not want a political solution and the reason is clear which is that Israel does not want this solution, but rather it wants the continuation of violence and terrorism."