Syria
Syrian FM: Syria Rejects UNHRC Resolution as It Ignores Support for Terrorism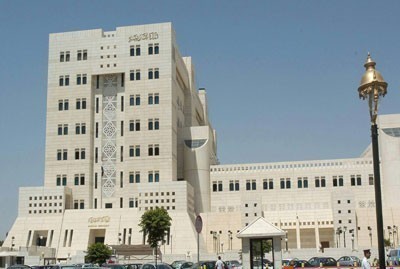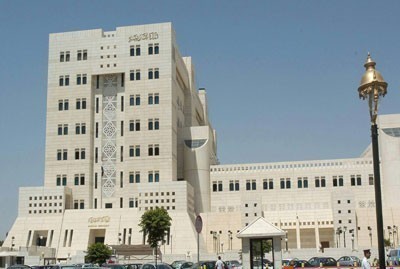 Syria strongly rejects the selectiveness adopted while drafting the resolution which was endorsed by the UN Human Rights Council (UNHRC) on Friday, saying such resolutions are continuation of attempts to sabotage efforts seeking political settlement for the crisis, said an official source at the Foreign and Expatriates Ministry on Saturday.
"Once again the UNHRC gets carried along by a wide misleading campaign led by countries supporting terrorism in Syria to provide a political cover for the crimes committed by the armed terrorist groups," the source added.
It lashed out at those countries for submitting "unilateral and politicized resolutions that seek to place responsibility on the Syrian government for the ongoing events based on fallacies and false claims."
The source also slammed those countries' ignoring of the crimes perpetrated by the armed terrorist groups on which the Syrian government has presented tens of proofs to the UN Commission on Human Rights.
"This kind of resolutions, which became a tool used to target countries and interfere in their internal affairs, are continuation of the attempts of the countries involved in backing terrorism in Syria, prolonging violence and bringing foreign military intervention and sabotaging the efforts seeking a political settlement for the crisis through a Syrian-led national dialogue among the Syrians," said the official source.
"Syria completely rejects this resolution as it ignores the immoral role played by the countries supporting terrorism in Syria," the source stressed, noting that terrorists are being funded, trained, armed and dispatched from over 28 countries to carry out terrorist crimes in Syria, the latest was the bombing in al-Iman Mosque in Damascus on March 21.
The source highlighted that these crimes are being perpetrated by al-Qaeda-linked groups that are guided by fatwas that approve the shedding of the blood of innocents and obscurantist thinking seeking Syria's destruction and sabotaging co-existence among its people.
The source stressed that "such biased, non-objective and unbalanced resolutions" consolidate the double standards policy practiced by some countries that claim to defend human rights while at the same time they ignore the outrageous record of human rights in the countries sponsoring this resolution.