Syria
Syrian Government Forces Cut off Ezaz-Aleppo Highway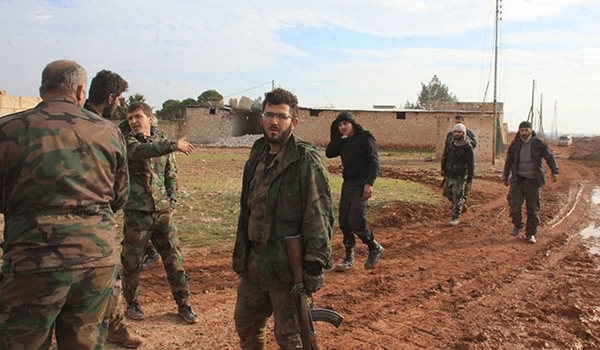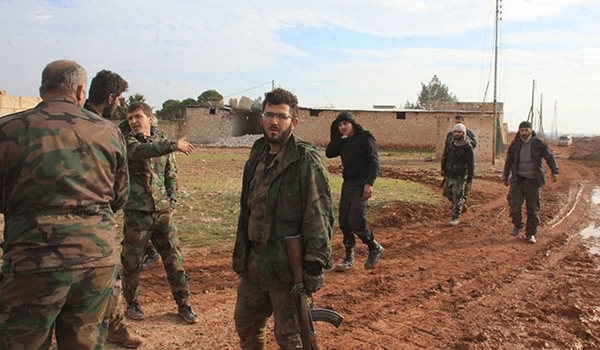 Syrian army tanks, taking on Takfiri terrorists' lines in Aleppo province on Sunday, managed to push back the militants further in a strategic town in the Northern province and cut off ISIL's transfer and supply routes in the region, informed sources said.
"The pro-government forces, during an intensive operation to recapture the town of Mayer, cut off the Ezaz-Aleppo road by winning back the town; therefore, the road, which was formerly controlled by the Takfiri militants to transfer their forces and hardware, has been effectively blocked by government forces and their allies," the sources said.
The Syrian army and its popular allies continue marching on terrorists' positions in the region, heavily pounding their positions and gatherings in Bayanoun and Kefin villages by artillery and missile fire.
Syrian Army troops alongside Hezbollah fighters drove the militant groups back from their main supply line near the border with Turkey and imposed full control over the highway.
The Syrian army men and Hezbollah ultimately cut off the terrorist groups' main supply route from the Turkish city of Gaziantep, marking the first time in nearly 3 years that they have had a presence along the Aleppo-Gaziantep Highway that stretches through the Aleppo province's Northern countryside.
With the recent recapture of Ratyan and Mayer in Northern Aleppo, the Syrian Armed Forces have finally reached the Aleppo-Gaziantep Highway near the contested villages of Bayanoun, Kafr Naya, and Hayyan after an intense battle with the terrorists of Nusra Front, the Free Syrian Army (FSA), Jeish Al-Mujahiddeen, Harakat Nouriddeen al-Zinki, and Harakat Ahrar Al-Sham.