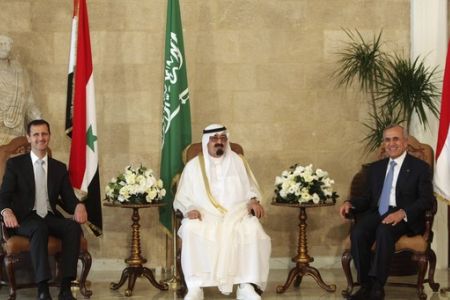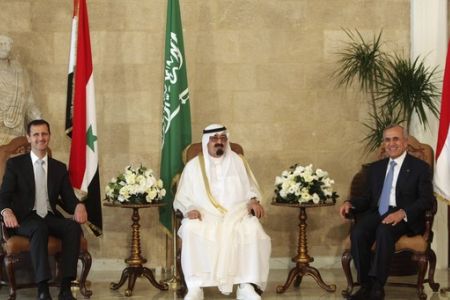 Syrian President Bashar al-Assad and Saudi Arabia's King Abdullah have arrived in Beirut to help ease political tensions in Lebanon.
The visit is Assad's first to the country since the 2005 assassination of former Lebanese premier Rafiq Hariri. King Abdullah is the first Saudi monarch to visit Lebanon since 1957.
The two leaders were greeted at Beirut airport by Lebanese President Michel Sleiman, Prime Minister Saad Hariri and other dignitaries.
The officials left the airport for the presidential palace, where they will hold a meeting.
The visit came ahead of the publication of the findings of a UN tribunal probing Hariri's murder. It is believed that the findings may create a political crisis in the country since the committee's report may implicate some Lebanese nationals in the assassination.
"This joint visit is historic and decisive because of its timing and the consequences it can have on a mounting crisis in Lebanon related to the tribunal", Lebanon's An-Nahar daily said.
Damascus-Beirut ties were severed following Hariri's assassination in a car bomb explosion in 2005 in Beirut. Western-backed factions in Lebanon blamed the killing on Syria and Damascus was forced to withdraw its troops from the country after a 29-year presence.
Syria has vehemently denied involvement in the killing.