Syria
Syrian troops kill scores of foreign terrorists in Aleppo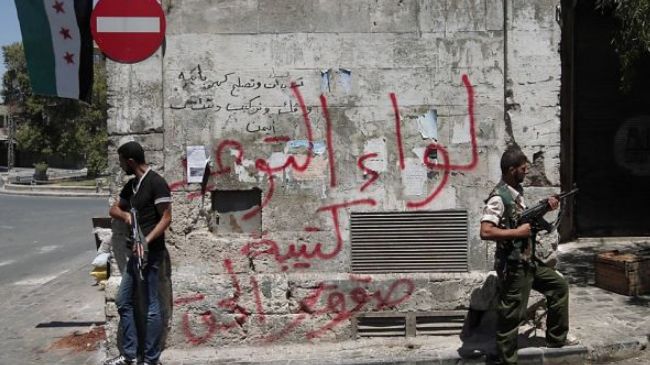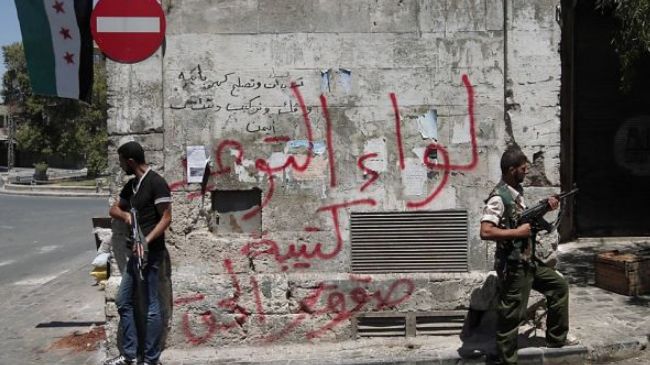 Syrian Army soldiers have killed scores of foreign-backed foreign terrorists fighting government forces in the flashpoint city of Aleppo.
A number of foreign terrorists were killed during intense clashes with Syrian troops in the Arab Fatouma neighborhood of the city, located 355 kilometers (220 miles) north of Damascus, on Saturday, the SANA news agency reported.
Syrian soldiers also raided a terrorist hideout in the Handarat district of Aleppo and shot dead all the insurgents at the site and then destroyed four cars used by terrorists for transporting munitions.
In addition, the Syrian Army destroyed seven pickup trucks equipped with Dushka machine guns in the Bustan al-Basha neighborhood.
Syrian soldiers also attacked foreign terrorists in the Hanano, al-Kallaseh, Bab Qansarin, al-Sukkari, al-Tananir Square, and Bustan al-Qaser neighborhoods of Aleppo, destroying dozens of vehicles equipped with Dushka machine guns and killing a large number of terrorists.
Syria has been experiencing unrest since March 2011.