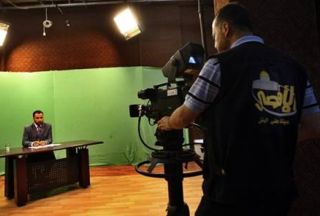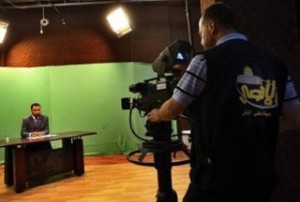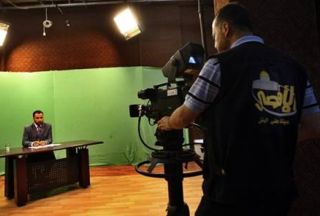 Dozens of people have gathered in front of the French Embassy in Damascus to protest against a French-based satellite for taking al-Aqsa TV off the air.
Some of the channel's staff also took part in Wednesday's protest, carrying banners denouncing Eutelsat's move as "outrageous" and illegal, the Associated Press reported.
Office employees at the Palestinian TV channel also staged a sit-in to express their outrage at the decision by the world's third biggest satellite provider.
The decision was made in the wake of al-Aqsa's in-depth coverage of the May 31 attack on the Gaza-bound Freedom Flotilla aid convoy, in which Israeli commandos killed 20 human rights activist in international waters.
The Hamas-owned TV airs from the Gaza Strip. It has managed to broadcast behind the scenes of the Israeli blockade of the impoverished region.
Hamas has denounced the move as a flagrant violation of freedom of opinion and information.
Speaking to AFP following the ban, Deputy Head of the channel Mohammed Thuraya said, "We were told that the reason behind the decision to stop broadcasting al-Aqsa was 'incitement to hatred,' without any explanation,"
"This is the unfair result of pressure from the Zionist lobby on the American administration, which in turn pressured France and Eutelsat."