Syria
Syrians rally in support of government, army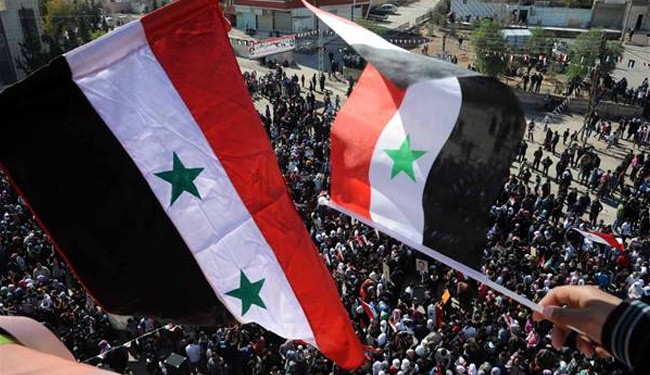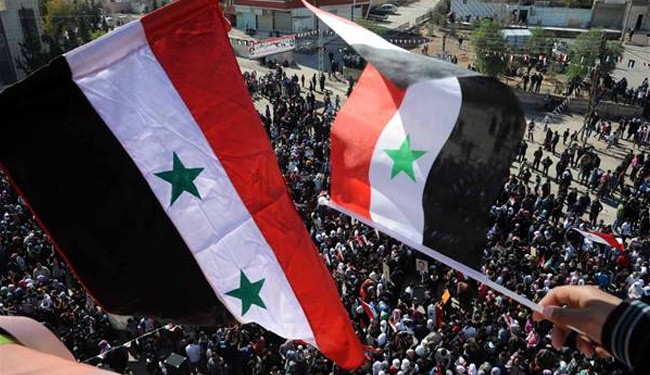 Syrians have held demonstrations in support of President Bashar al-Assad and the country's armed forces, which are battling a foreign-sponsored insurgency.
The rallies were held on Thursday in the cities of Aleppo, Hama, Homs, Latakia and Hasakah where the demonstrators condemned acts of terror against the nation.
They expressed their confidence in the leadership of President Assad, saying he will steer the country to the shores of safety.
The demonstrators also thanked the army for the sacrifices it is making in its fight against foreign-backed militants.
In addition, the demonstrators appreciated the government's efforts in protecting Syria's territorial integrity in the face of what they called foreign interference.
Syrians have held numerous pro-government rallies during last three years. Such demonstrations usually take place in areas which are hit by militancy.
Syria has been gripped by deadly unrest since March 2011. According to reports, the Western powers and their regional allies — especially Qatar, Saudi Arabia, and Turkey — are supporting the militants operating inside Syria.
According to the United Nations, more than 100,000 people have been killed and millions displaced due to the violence.