Middle East
Palestine
Syria
Syria's air defenses thwart aerial zionist missile attack in skies of Aleppo: SANA
The Syrian army's air defense units have foiled an aerial missile attack in the skies of the northern province of Aleppo, Syria's official news agency reports.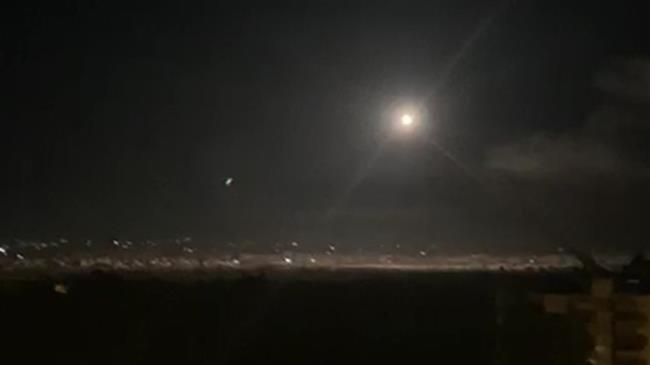 SANA quoted a military source as saying that the aerial attack targeted Al-Safirah town in the southeast of Aleppo on Monday evening.
The source said the hostile aircraft, which appeared on the radars of the Syrian Army's air defense units at 10:32 pm (local time), was coming from the northeast of Ithriyah region, southeast of Al-Safirah.
The aircraft managed to fire missiles at some military depots in Al-Safirah before being confronted by the air defense units, the source added.
Syria is currently evaluating the losses caused by the aggression, the report added.
No group has claimed responsibility for the attack yet, but the Arab country is frequently targeted by the Israeli regime's aerial attacks.
In its latest attack, Israeli military helicopters fired rockets at several positions in southern Syria early on Friday.
The Israeli choppers reportedly fired "five rockets" at the positions of the Hezbollah resistance group in Syria's Quneitra.
Israel frequently targets military positions inside Syria, especially those of Hezbollah which has played a key role in helping the Syrian army in its fight against terrorists.
The Israeli attacks are thus considered an attempt to prop up foreign-backed Takfiri terrorist groups suffering heavy defeats against Syrian government forces.
Damascus has several times complained to the UN about Israel's illegal strikes on Syria.