Syria
Takfiris behead 'fellow militant'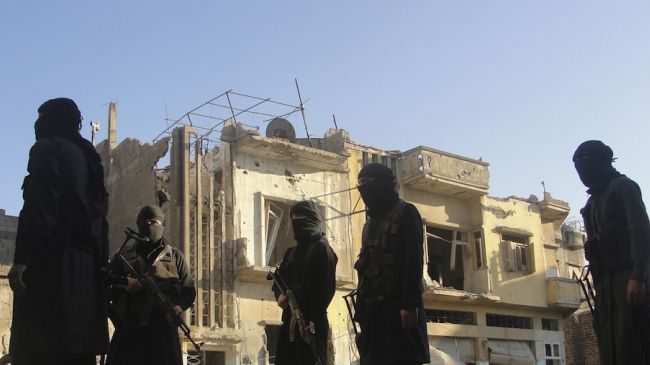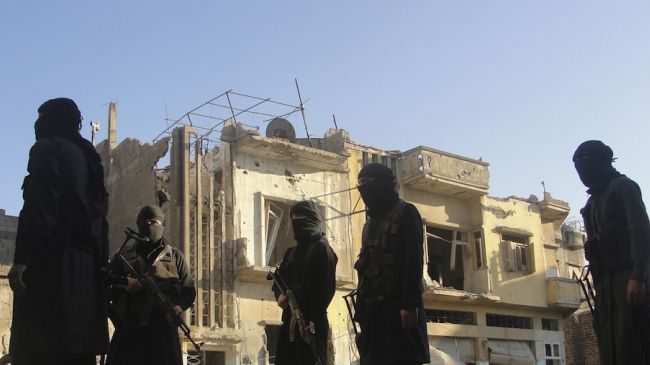 Takfiri militants operating in Syria's northwestern city of Aleppo behead a fellow wounded militant after mistaking him for a Syrian army soldier.
A video surfaced on the Internet earlier this week showing extremist militants displaying the man's severed head in front of a small crowd. The man had been wounded outside Aleppo before being beheaded.
The gruesome act was perpetrated by the militant members of the so-called Islamic State of Iraq and the Levant (ISIS), who thought that they had cut off the head of a Shia Muslim.
Subsequently, however, a spokesman for the al-Qaeda affiliated group said that the victim used to fight alongside other Takfiri militants. The ISIS issued a statement on Thursday and asked for "forgiveness" for chopping off and putting on display the head of a comrade in Aleppo.
This is not the first time that Takfiri agents are killed by fellow militants as many of them have lost their lives in infighting over different issues.
Since the outbreak of crisis in Syria in 2011, several video clips have been released showing the grisly crimes perpetrated by the foreign-backed terrorists in the country.
Statistics compiled by the United Nations shows more than 100,000 people have been killed and millions displaced due to the turmoil in Syria. The world body has recently warned that over nine million people in Syria are in need of urgent humanitarian aid.