Iraq
Talabani's return to Iraq aborts secessionist plots: Lawmaker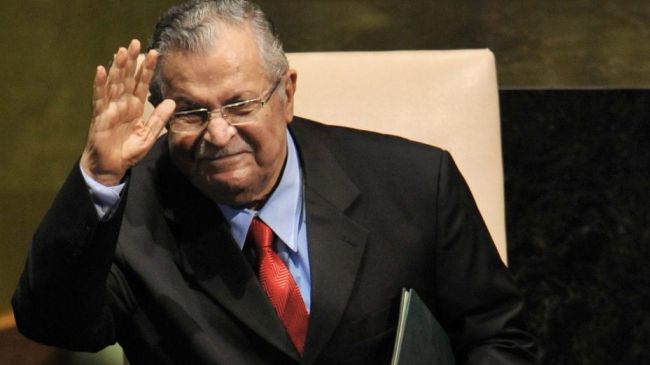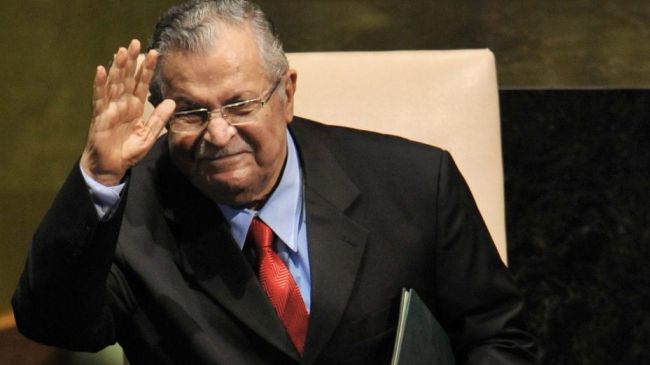 An Iranian lawmaker says the return of ailing Iraqi President Jalal Talabani to the country's political stage will foil seditionist schemes in Iraq's northern Kurdish region.
"The return of Jalal Talabani to Iraq's political arena can render ineffective the attempts made by the seditionist countries in the region and the Western enemies of an independent Iraq in order to drag the country into unrest," Mohammad-Saleh Jokar said on Tuesday.
Member of Iran Majlis National Security and Foreign Policy Committee described Talabani as an influential figure in Iraq's political structure whose presence, given his long record of fighting against the Iraqi dictatorship, "must be seen as good omen."
"The presence of a sensible and justice-seeking character who has been trying to distribute the rights of Iraqi peoples in accordance with their share of population, can prevent the spread of secessionist views and crisis-mongering backed by Turkey, Qatar, Saudi Arabia and the United States in Kurdish region," he explained.
The remarks follow a televised statement made by Talabani's Patriotic Union of Kurdistan, which announced the 79-year-old leader will return to Iraq politics.
Talabani suffered a stroke in December 17, 2012. He left Baghdad for Berlin three days later after a medical team from Germany recommended he be taken abroad for treatment.