Afghanistan
Asia-Pacific
North America
Taliban spokesman: US defeat 'lesson' for invaders, great joy for Afghans
Taliban spokesman Zabihullah Mujahid has told Press TV that the defeat of the United States in Afghanistan was a "lesson" for the invaders, hours after the last American troops left the South Asian country.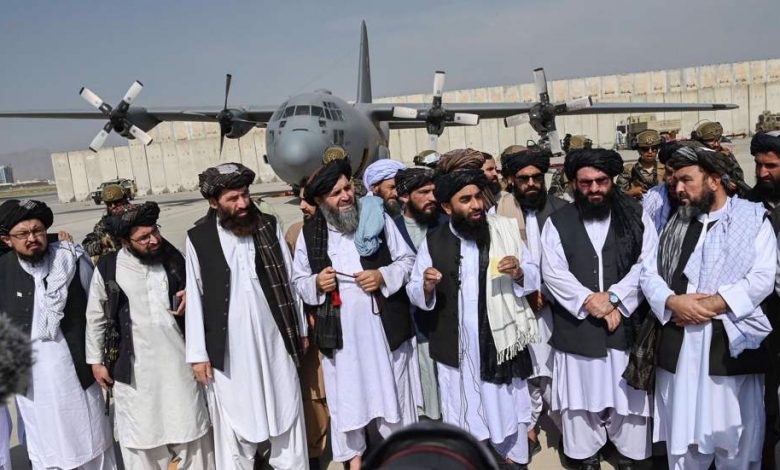 Asked to comment about the end of the 20-year occupation of Afghanistan, Mujahid said on Tuesday, "The departure of the occupiers from Afghanistan is a very great joy for Afghans, and their independence."

He added, "It is a day for the invaders to learn the lesson that they did not have to commit such [wrongful] acts, so they would face such an ending."
Also on Tuesday, the spokesman congratulated Afghans on their victory.
"Congratulations to Afghanistan… this victory belongs to us all," Mujahid said from the runway of Kabul airport.
He said the group sought good relations with other countries, including the US. "We want to have good relations with the US and the world. We welcome good diplomatic relations with them all," he said.
The United States invaded Afghanistan and toppled a Taliban-run government in 2001, alleging that the Taliban were harboring al-Qaeda, which had claimed responsibility for the September 11 terrorist attacks in New York.
US suspends diplomatic presence in Afghanistan
The US on Monday also suspended its diplomatic presence in Afghanistan. Secretary of State Antony Blinken said the US's diplomatic activities in Afghanistan, including consular work, would be conducted out of the Qatari capital, Doha.
"A new chapter of America's engagement with Afghanistan has begun. It's one in which we will lead with our diplomacy," Blinken claimed.
He said Washington would press ahead with its efforts to help people leave Afghanistan.
His remarks came as the US troops withdrew from the country, leaving behind thousands of Afghans who helped the US military in the war and who now fear retribution.
"We will continue our relentless efforts to help Americans, foreign nationals, and Afghans leave Afghanistan, if they choose," he said, adding that over 100 Americans were still believed to remain in Afghanistan and sought to leave.
More than 122,000 people have reportedly been evacuated from Kabul since August 14, the day before the Taliban took control of the country. President Joe Biden is scheduled to address the US departure from Afghanistan in a speech on Tuesday amid immense criticism of his handling of the withdrawal.
The United Nations Security Council adopted a resolution on Monday that presses the Taliban to honor a commitment to letting people freely leave Afghanistan in the days ahead. It urged the group to grant access to the UN and other aid agencies as well.
The UNSC, however, did not agree to the creation of a "safe zone" in Kabul, which was proposed by French President Emmanuel Macron.