Afghanistan
Asia-Pacific
North America
Taliban welcome US pullout from Bagram airbase
The Taliban say Afghanistan can get closer to peace and stability now that all US troops are leaving the country, as the foreign forces' main base, Bagram, gets fully evacuated.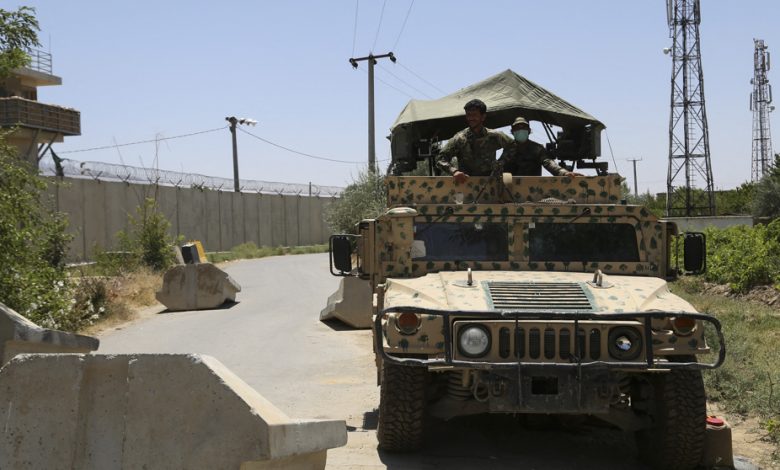 "We consider this withdrawal a positive step," Taliban spokesman Zabihullah Mujahid told Reuters on Friday, hours after US military officials said they completed the withdrawal of all troops from the airbase in the ancient city of Bagram.
"All American soldiers and members of NATO forces have left the Bagram air base," a senior US security official told Reuters on the condition of anonymity on Friday.
Soon afterwards Mujahid said, "Afghans can get closer to stability and peace with the full withdrawal of foreign forces."
In a separate statement, he told AFP that a "full withdrawal of all foreign forces from the country will pave the way for Afghans to decide about their future between themselves."
Though more troops have yet to withdraw from another base, in the capital, Kabul, in the coming days, the complete withdrawal from Bagram marks a turning point in bringing to an effective end the 20 years of the US-led war in Afghanistan.
Citing an Afghan official, Reuters said the base would be officially handed over to the government at a ceremony on Saturday.
The airbase also housed a prison that held thousands of Taliban inmates.
The troop pullout kicked off in May, after months of delay in a deadline agreed last year by the Taliban and Washington in the Qatari capital, Doha.
According to US security officials, the majority of American troops would most likely be gone by July 4. That would be more than two months ahead of the timetable set by President Joe Biden, who has promised to end his country's "forever war" by September 11.
Two officials, however, told Reuters on the condition of anonymity on Tuesday that around 650 troops would remain in Afghanistan to purportedly assist in securing the US Embassy in Kabul and the city's airport. But, citing a senior US official, CNN put the number of those troops at 1,000.
The Taliban, in exchange for the US withdrawal, have made a commitment to negotiating with the Afghan government, but those talks, also in Doha, have made little progress.
The group has so far refused to declare a ceasefire and, according to the Pentagon, managed to take control of 81 of the country's 419 district centers this week.
Fighting was intensifying between government forces and the Taliban in the northeastern province of Badakshan, officials said on Friday.
Some observers are concerned that the Taliban may go on to topple the Afghan government.
In a statement this week, the US Embassy in Kabul said that Washington would provide $3 billion dollars in security assistance to Afghanistan in 2022.
"We urge an end to violence, respect for the human rights of all Afghans and serious negotiations in Doha so that a just and durable peace may be achieved," the embassy said.