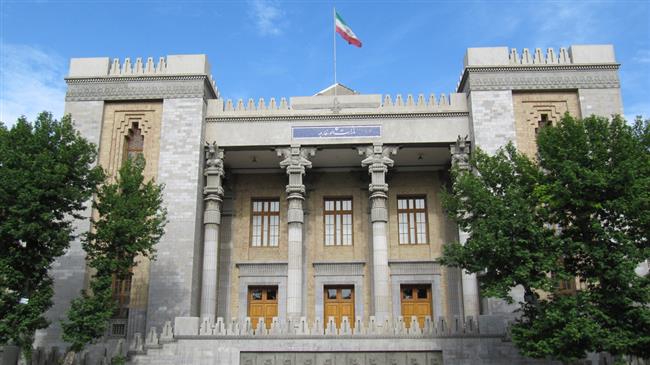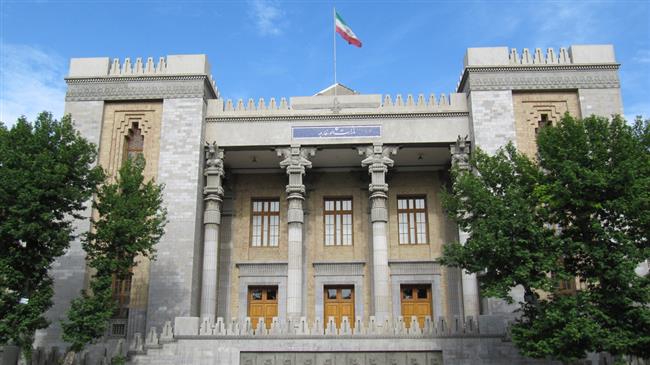 Iran's Foreign Ministry has summoned the French and Belgian ambassadors as well as Germany's chargé d'affaires to protest the arrest of an Iranian diplomat.
Iranian Foreign Ministry Spokesman Bahram Qassemi said Wednesday that following the arrest of an Iranian diplomat in Germany at the request of French police, the French, Belgian and German envoys were summoned to the Foreign Ministry.
Qassemi added that Iranian Deputy Foreign Minister Abbas Araqchi met with the French and German envoys to voice the Islamic Republic's strong protest over the arrest of the diplomat and emphasize that considering the immunity of diplomats stipulated in the Vienna Convention, the Iranian diplomat should be released "without any delay and condition."
Araqchi said that the arrest was a plot in line with US and Israeli goals to damage Iran-European ties, especially at a time when Iranian President Hassan Rouhani was in Europe and ahead of an upcoming meeting of the foreign ministers of Iran, Germany, the UK, France, Russia and China on Friday in Vienna to discuss how to keep the Iran nuclear deal alive after the US exit from the pact.
The Belgian ambassador was also summoned by the director general for Europe affairs at the Iranian Foreign Ministry to receive Iran's protest over a request to transfer the diplomat from Germany to Belgium.
Earlier in the day, Qassemi had said Iran had summoned the French ambassador to protest the European country's support for the terrorist group Mujahedin-e Khalq Organization (MKO).
He said that the Foreign Ministry had told Bruno Foucher that France must not allow some extremist groups that are of a terrorist nature, albeit petty and worthless, to promote extremism and terrorism under the name of freedom of expression.
Qassemi said that Iran also blasted the presence in the gathering of a number of radical US officials who made meddlesome and divisive speeches against the Iranian nation.
On Saturday, the MKO held its annual meeting in Paris, which was attended by a number of American officials, including US President Donald Trump's personal lawyer, Rudy Giuliani, who called for the toppling of the Iranian government.
Several former European and Arab ministers as well as former Canadian premier Stephen Harper were in attendance.
Giuliani, the former New York mayor who became a cyber security adviser in the White House before being named as Trump's personal lawyer in April, was one of a long line of American conservative hawks to attend the gathering.
The MKO is listed as a terrorist organization by much of the international community. It fled Iran in 1986 for Iraq, where it enjoyed the support of former Iraqi dictator Saddam Hussein.
The notorious group is responsible for killing thousands of Iranian civilians and several officials after the victory of the 1979 Islamic Revolution in Iran.
More than 12,000 Iranians, many of them civilians, have been killed at the hands of the MKO in different acts of terrorism.