Iran
Tehran's Friday prayer sermons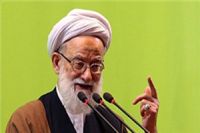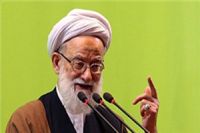 Tehran's Friday prayer leader, Ayatollah Mohammad Emami Kashani has described as a duty and obligation the public participation in the upcoming presidential elections within the framework of countering enemies' conspiracies.
He said that participation in the elections at a time when the enemies seek to undermine the Islamic establishment is of great significance. He added that the massive turnout by the people at the polling stations will disappoint the enemies and is a major blow to their schemes against Islamic Iran. Addressing the presidential hopefuls, he said that the Iranian nation needs a prudent and powerful president with a high managerial capability. He stressed that the presidential hopefuls must honestly inform the people about their plans and priorities.
Referring to ongoing clashes in some Islamic countries, Ayatollah Mohammad Emami Kashani said that the enemies seek to create differences in order to harm Islam and the Muslims must maintain vigilance in the face of such schemes. He described the spread of Islamic awakening as a source of fear for the enemies adding that the muftis who issue fatwas for ethnic and religious conflicts amongst Muslims are not Muslims and are traitors to religion and Muslims and are considered mercenaries of the global arrogance and Zionism. He further mentioned the emphasis by the prophet of Islam (Blessings of God upon him and his progeny) for maintaining unity amongst Muslims adding that the prophet has considered as unlawful any act of encroachment upon the life and property of another Muslim. He said that Muslims must refrain from religious bigotries and all Sunnis and Shiites must resist the enemies' schemes through maintaining their resistance.
He further congratulated the birth anniversary of Hazrat Fatemeh Zahra (Peace be upon her) as well as the occasions of woman's day, teacher's day and worker's day describing their status as sublime from the viewpoint of Islam.