North America
Syria
Tens of Civilians Killed in Satanic US Coalition School Airstrikes in Raqqa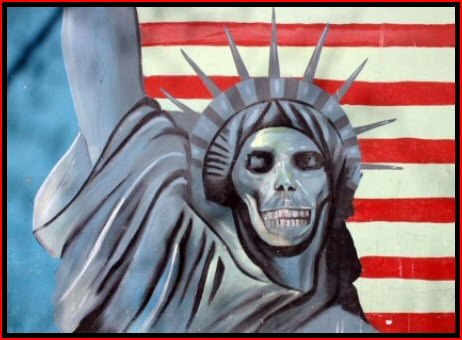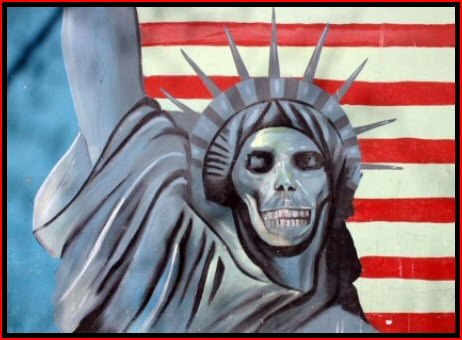 The US-led coalition fighter jets pounded a school in al-Mansoureh city West of Raqqa city that hosts 50 displaced families.
SANA news agency quoted the local sources as saying that the US airplanes attacked al-Badiyeh al-Dakheliyeh school, 30km away from Raqqa city, which hosts 50 displaced families from Aleppo, Raqqa and Tadmur.
The airstrikes destroyed the school completely but the number of casualties has not been announced yet.
Meantime, al-Baladi news website affiliated to the dissidents reported that the attacks killed more than 200 civilians and wounded tens of people, many of them in critical conditions.
Also, the Syrian Observatory for Human Rights (SOHR) reported that at least 11 civilians have been killed in the airstrikes.
Local sources said that there are no more treatment facilities left in the ISIL-held areas and all bridges and routes have been destroyed, adding that there is no hospital in the Southern parts of Raqqa either.
Also, on Monday, the US-led coalition fighter jets launched another round of air assault on civilian areas in al-Tabaqa region in Western Raqqa, killing at least 18 Syrian people.
According to local activists, the US coalition carried out an airstrike over al-Andalas farms in Western Raqqa, killing at least 18 civilians near the strategic town of al-Tabaqa.
The US army had previously claimed that only 220 civilians were killed in the air attacks of the coalition under its command in Syria and Iraq since 2014.
The US command also noted that it could not investigate all reports of possible civilian casualties using "traditional investigative methods," which involves interviewing witnesses and examining the site of the strike.
Instead, the coalition interviewed pilots and servicemen that took part in combat missions to draw results. The US command also reviewed strike surveillance videos and analyzed government and non-governmental organizations' traditional and social media content.