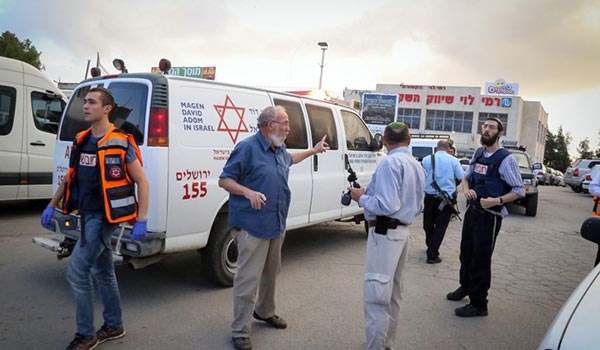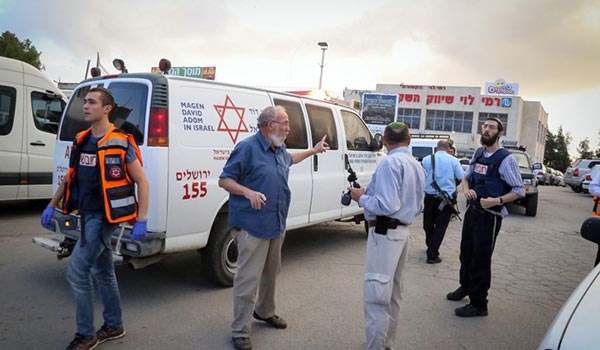 At least 14 injured fighters of Fatah al-Sham (formerly known as the al-Nusra) Front succumbed to their injuries in Israeli hospitals, sources said, adding that their bodies were handed over to the Takfiri terrorists in Syria's Quneitra.
"At least 14 Fatah al-Sham terrorist, who died in Israeli hospitals in occupied Golan Heights in the last few days, have been sent back to terrorist-held regions in Quneitra in Southwestern Syria," sources said.
Fatah al-Sham received these bodies and transferred them to its own field-hospital in the village of Jabata al-Khashab near Quneitra city.
Reports said earlier today that for the second time in less than a week, over eighty wounded fighters of Fatah al-Sham Front were transferred from Quneitra battlefields to Israeli hospitals in the occupied Golan Heights.
Syrian Army troops repelled Fatah al-Sham's offensives on government positions in Tal al-Ahmar, leaving tens of terrorists dead and over 80 wounded.
The wounded members of Fatah al-Sham were dispatched to Israeli hospitals to be treated there.
Jeish al-Fatah terrorists were backed by the Israeli army's artillery units.
Also on Sunday, several Israeli ambulances entered Syria's Southern province of Quneitra and transferred those terrorists injured in clashes with Syrian Army troops to their hospitals in the Golan Heights.
"First, Israeli warplanes bombed Syrian government's positions near Quneitra to back the terrorists of Fatah al-Sham who had attacked the Syrian army positions to prevail over the government's position," the Arabic service of RT reported.
"After Fatah al-Sham's attacks were repelled by the Syrian soldiers, seven Israeli ambulances entered the battlefield and transferred a number of wounded terrorists to Israeli hospitals in the occupied Golan Heights," RT added.