Syria
Terrorist bombs, US airstrikes kill scores in Syria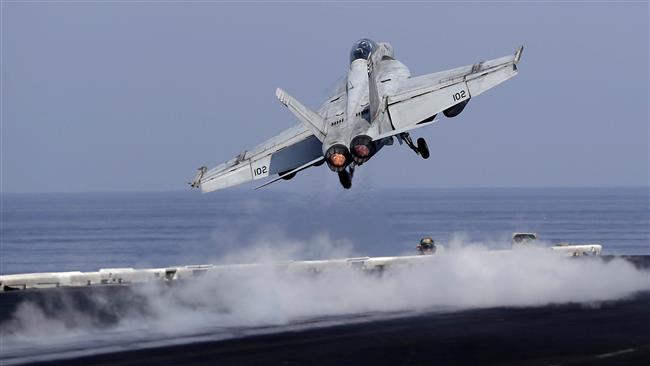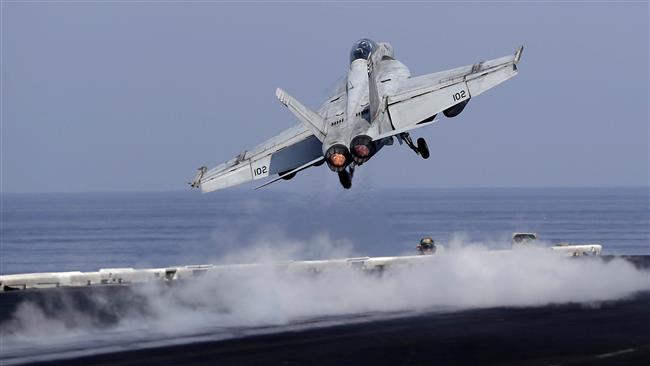 Two bombs have exploded in Damascus, with initial reports of many fatalities among Shia pilgrims on a day which saw US airstrikes kill several civilians in the Syrian city of Raqqah.
State news agency SANA said the bombs went off near a cemetery in the Bab Masala area of the Syrian capital on Saturday, leaving at least 46 people, most of them Iraqis, dead and many others injured.
In a statement, Iraqi Foreign Ministry spokesman Ahmed Jamal said that around 40 Iraqis were killed in the blasts and blamed the attacks on "Takfiri groups."
The attacks took place near the Bab al-Saqir cemetery which is located near one of the seven gates of the Old City of Damascus.
The so-called Syrian Observatory for Human Rights said the bombings targeted Shia pilgrims – a hallmark of Takfiri terrorists such as Daesh.
They came after new airstrikes suspected to have been conducted by the US killed 28 civilians in and around Raqqah on Friday and Saturday, the observatory reported.
The strikes hit a village on the eastern outskirts of the Daesh-held city, leaving four people dead and several others injured. US warplanes also targeted a school in the same area but caused no casualties.
On Friday, US airstrikes on Raqqah killed 24 civilians, among them eight children and six women. Six Daesh militants were also killed in the strikes.
The Observatory also reported fierce clashes between US-backed Syrian Democratic Forces (SDF) and Daesh terrorists along the border between the Syrian provinces of Dayr al-Zawr and Raqqah.
Washington has been leading a bombing campaign in Syria against what are said to be Daesh positions inside the country since September 2014 without any authorization from Damascus or a UN mandate. The strikes have led to a high number of civilian deaths.
Back in January, Russian Defense Minister Sergei Shoigu accused the US-led coalition of having made no positive contribution to the counter-terrorism fight in Syria but having rather worsened the conflict there.
Syrian military confiscate Turkish-sent armsIn another development on Friday, the Syrian army intercepted a Turkish truck carrying arms and ammunition to Daesh terrorists in Hama Province.
SANA said the arms were seized in an ambush by an army unit on a tip provided by locals in Hama's Wadi al-Azib area.
The truck, which had Turkish papers and license plates, contained 5,516 rounds for 23mm anti-air guns, 111,780 PKC machine gun rounds, and a number of RPG launchers.
Syrian army troops and allied fighters have been fighting against different foreign-backed militant and terrorist groups wreaking havoc in the Arab country since 2011.