Syria
Terrorist groups 'main obstacle' to return of Syrian refugees: Mekdad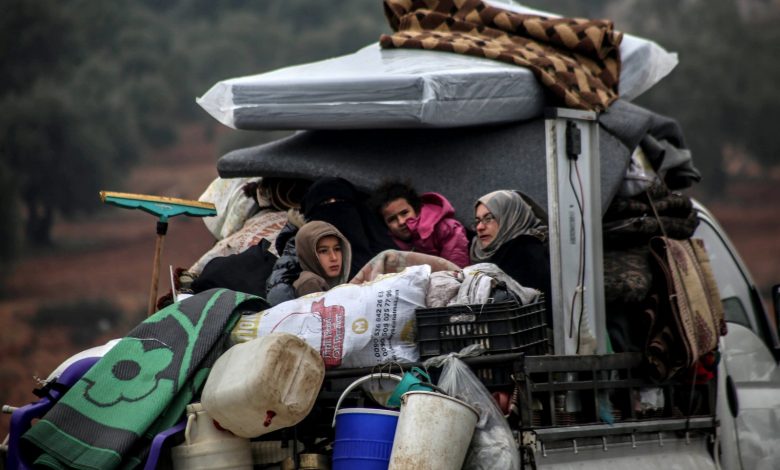 Syrian Deputy Foreign Minister Faisal Mekdad says terrorist groups are the main obstacle to the return of Syrian refugees to their homeland, lambasting the presence of uninvited foreign forces in the Arab country.
Speaking on the second day of the two-day International Conference on Return of Syrian Refugees held in capital Damascus, Mekdad on Thursday also stressed that the Syrian government is ready to cooperate with the UN and other international bodies to help refugees return to Syria.
The conference, jointly organized by Syria and Russia, was aimed at finding ways to facilitate the safe return of Syrian refugees, who gradually left their homeland after various foreign-backed terrorist factions, particularly the Daesh terrorist group, began their reign of terror in the Arab country several years ago.
Mekdad's remarks came just a day after Syrian President Bashar al-Assad, during his opening speech to the conference, blamed the United States for hampering efforts to return thousands of Syrian refugees to their homeland.
In a speech delivered via video, the Syrian leader also described US sanctions and blockades imposed by Washington and its allies on Syria as "big obstacles" to rebuilding the war-torn country.
Elsewhere in his remarks, Assad thanked Russia, which co-organized the conference, for the "tremendous effort" it made to support it, despite the West's attempts to "disrupt the forum".
On Monday, Assad who was speaking via a video call broadcast by the Syrian presidency's Facebook page with Russian President Vladimir Putin, also said that the return of Syrian refugees is the number one priority for Damascus.
The Syrian president indicated that "the largest part of the refugees" is willing to return to their homeland after the Syrian government set things right for their return.
According to a report by Syria's official news agency SANA, on the second day of the international conference, a number of participants toured the makeshift center of Harjala, south of Damascus.
The representatives of the Russian Veteran Organization offered humanitarian aid and various activities were organized, it said.
The participants also discussed a number of issues regarding the organization of programs aimed at teaching procedures on the prevention, diagnosis, and treatment of the COVID-19 disease for Syrians.
On the first day of the conference, three plenary sessions were held in addition to several meetings on the sidelines of the conference where the delegations discussed the situation of the Syrian refugees in other countries, the obstacles facing their return, and the current situation in Syria, SANA reported.
Since 2011, some 5.6 million Syrians have been forced to flee abroad as refugees, mostly to the neighboring countries of Turkey, Lebanon, Jordan, Egypt, and Iraq.
Final statement: No military solution to Syria crisis