Palestine
Terrorist israeli forces protect aggressive settlers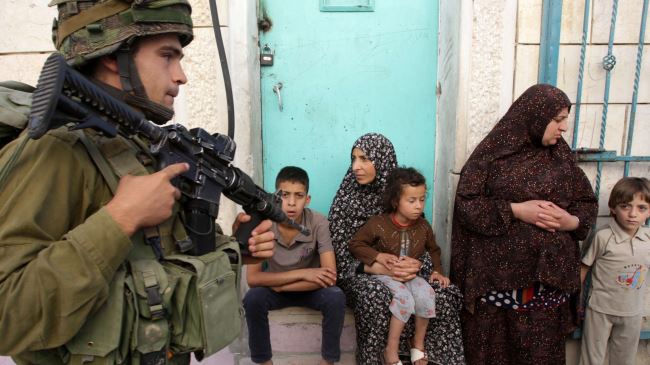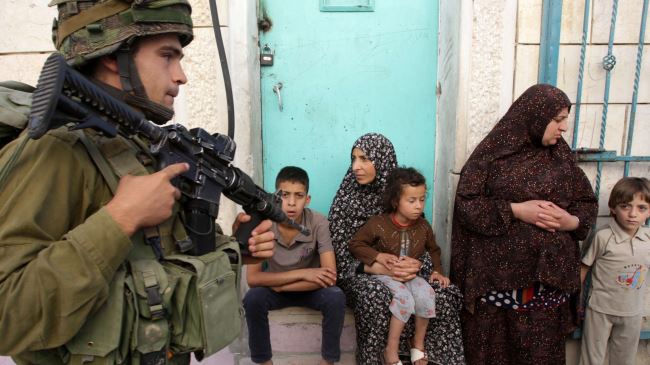 Video footage has emerged showing Israeli troops protecting settlers who attack a Palestinian village in the north of the occupied West Bank.
The video shows some 50 settlers form the Yitzhar settlement attacking the village of Urif on Tuesday night.
Defying their obligations, the forces are shown not only refusing to step in to stop the aggressive settlers, but even escorting them. Some of the soldiers appear to fire crowd-dispersal weapons at young Palestinians who had gathered on the edge of the village.
Israeli human rights NGO Yesh Din said a 13-year-old student from the village school was lightly wounded by a stone thrown at his head.
"IDF soldiers have the obligation, based on international law and High Court of Justice rulings, to protect Palestinian residents from violence, and IDF soldiers have the authority to detain suspects, including Israeli suspects, until the police arrive," Yesh Din said in a statement.
"Once again we discover," Israeli soldiers "failing to meet their obligation to protect Palestinians subjected to vicious attacks by settlers in their own backyards," said attorney Emily Schaeffer Omer-Man, legal advisor to Yesh Din's criminal accountability of Israeli security forces project.
"The disturbing video footage demands vigorous investigation and the immediate prosecution of the soldiers involved. An examination must also be carried out of whether the soldiers' commanders bear liability for the conduct of their subordinates," she added.
Tensions have been running high in East al-Quds since November 18 when at least four Israelis and two Palestinians were killed in an attack on an al-Quds synagogue.
Israeli troops had earlier shot dead a young Palestinian man in northern occupied territories. Israeli forces claim Khair al-Din Hamdan was shot during a raid, but footage released after the incident shows an Israeli soldier getting out of his car and shooting directly at Hamdan.