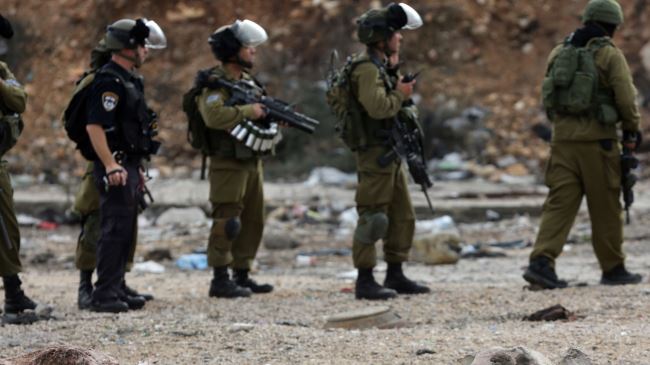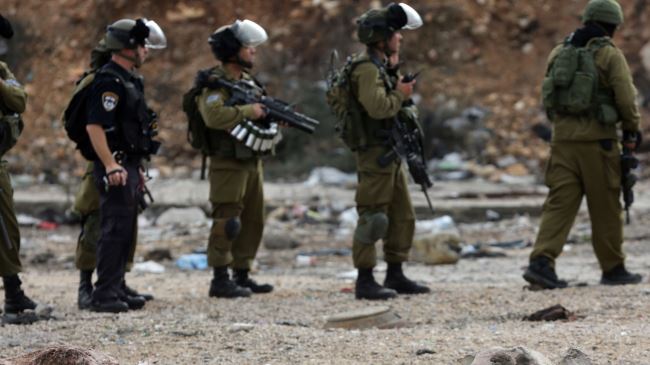 Zionist Israeli forces have detained more than 111 Palestinians in East al-Quds (Jerusalem) in recent days amid tensions over the al-Aqsa Mosque compound.
Zionist israeli police said on Sunday that the arrests have been made since October 22 when the latest round of protests was launched in the occupied lands over the regime's restrictions on Palestinians visiting the al-Aqsa Mosque compound.
Zionist Israel closed the al-Aqsa mosque to Muslim worshippers on Thursday after a 32-year-old Palestinian, Moataz Hejazi, was accused of making an attempt on the life of far-right Israeli rabbi Yehuda Glick on October 29. Hejazi was killed during an Israeli raid on his home in the Abu Tor neighborhood.
Tel Aviv then imposed restrictions on male worshippers, allowing only those over 50 into the holy site.
This caused Palestinian President Mahmoud Abbas to denounce the Terrorist Regime israeli move as "a declaration of war."
The Hamas leader in the Gaza Strip, Ismail Haniyeh, also pledged to fight Israel over the closure of al-Aqsa.
Haniyeh, who took part in a mass protest in Gaza on the Day of Rage on Friday, said the resistance movement would not allow the Israeli regime to do as it likes on the compound, adding, "The Israeli enemy is entering a very dangerous phase in carrying out its tasks towards the sacred mosque."
The al-Aqsa Mosque compound, located in the Israeli-occupied Old City of al-Quds, is a flashpoint holy Islamic site. The location of the compound, known to Jews as the Temple Mount, is the holiest site in Judaism. The mosque is Islam's third holiest site after Masjid al-Haram in Mecca and Masjid al-Nabawi in Medina, Saudi Arabia.