Iraq
North America
Syria
Terrorist US military forces smuggle wheat crops from northeast Syria to Iraq again: Report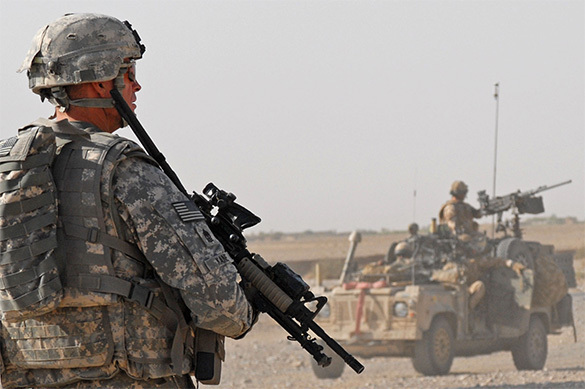 US military forces smuggle wheat crops from northeast Syria to Iraq again: Report
A convoy of more than a dozen US military trucks has reportedly carried tons of grain from Syria's northeastern province of Hasakah to the semi-autonomous Kurdistan region in northern Iraq.
Local sources, requesting anonymity, told Syria's official news agency SANA that 14 military vehicles loaded with wheat crops from silos of Tal Alou village in al-Ya'rubiyah region entered the Iraqi territories on Monday after crossing al-Waleed border crossing.
A few days earlier, 12 US military vehicles had rumbled through Semalka border crossing and headed towards northern Iraq. They were carrying wheat crops from silos of Tal Alou village in northeast Syria.
Local sources in Syria's northeastern town of al-Malikiyah had also reported back on March 26 that 18 US military vehicles, loaded with wheat crops, had passed through Semalka border crossing, and entered the Iraqi territory.
This comes as US forces also continue to smuggle crude oil from Hasakah to Iraq.
The US military has stationed forces and equipment in northeastern Syria, with the Pentagon claiming that the troops deployment is aimed at preventing the oilfields in the area from falling into the hands of Daesh terrorists.