Asia-Pacific
Thai court drops charges against ex-PM, his deputy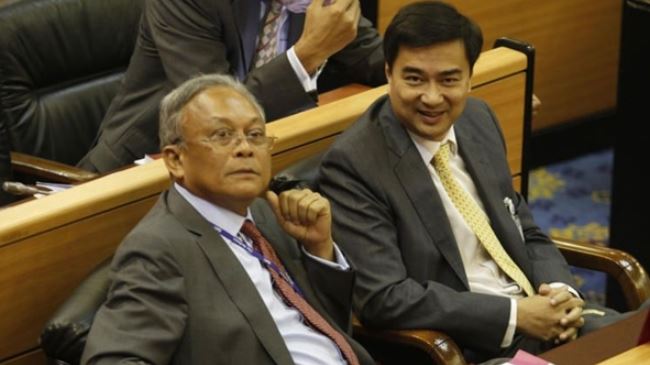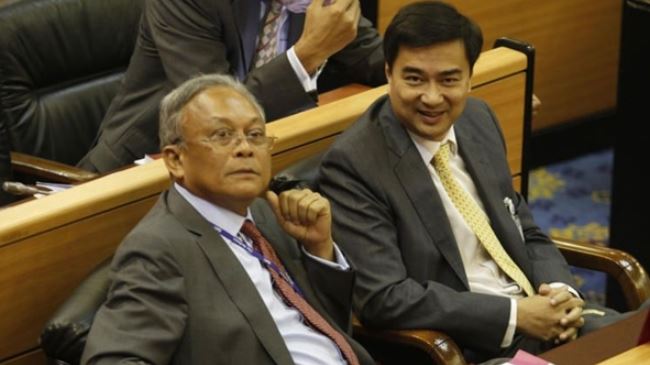 A Thai criminal court has dismissed charges of murder and abuse of power against former Prime Minister Abhisit Vejjajiva and his then deputy Suthep Thaugsuban.
The two had been accused of pushing security forces to carry out murder and attempted murder during a military crackdown on opposition protests in 2010.
More than 90 people were killed and nearly 1,900 wounded in street clashes between "Red Shirt" protesters and security forces in Bangkok four years ago. The Red Shirts were demanding snap elections, saying Abhisit's government took office undemocratically in 2008 through a parliamentary vote.
The court in the capital, Bangkok, however, said on Tuesday that it did not have jurisdiction to hear the case because the two suspects had been holders of public office at the time and acting under an emergency ruling.
It said the only court with the authority to consider the allegations was the Supreme Court's Criminal Division for Holders of Political Positions.
"So the criminal court decided today to dismiss the two charges," a judge said.
The surprise ruling comes three months after the military seized power from Abhisit's political rival Pheu Thai Party in a coup. Thailand's Constitutional Court removed former Prime Minister Yingluck Shinawatra from office on May 7 for abusing power.
Thailand has been the scene of a political crisis since the 2006 military coup that deposed Yingluck's elder brother Thaksin Shinawatra, a billionaire tycoon-turned-populist politician who clashed with the then royalist establishment.
The development of democracy in Thailand has been interrupted by 19 actual or attempted coups since 1932.