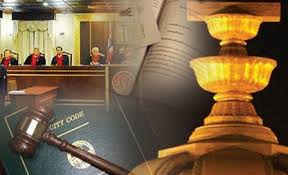 Thailand's Constitutional Court has ousted Prime Minister Yingluck Shinawatra from office over abuse of power.
The court ruled unanimously on Wednesday that Yingluck acted illegally when she transferred Chief of National Security Council Thawil Pliensri to another position in 2011.
"Her prime minister status has ended… Yingluck can no longer stay in her position acting as caretaker prime minister," Judge Charoon Intachan said in a televised ruling.
The ruling came a day after Yingluck appeared in the court and denied the charges.
"I deny the allegation… I didn't violate any laws, I didn't receive any benefit from the appointment," she told the court on Tuesday.
Several cabinet ministers could also be dismissed over charges of supporting Yingluck's decision to transfer Pliensri.
Opponents say that Pliensri's transfer was planned to benefit the prime minister's Puea Thai Party. He was re-instated to his post earlier this year.
Based on Thailand's law, a deputy prime minister can replace the prime minister in case of dismissal until a new government is formed in an election.
However, possible court orders against ministers could leave the country without a premier, cabinet and lower house, which was dissolved earlier this year to hold elections, which were later annulled.
Anti-government demonstrations erupted in Thailand after the government proposed an amnesty bill last October that could have pardoned Yingluck's brother and former premier, Thaksin Shinawatra, setting the scene for his return to Thailand. Over two dozens were killed in the demonstrations.
Opponents see Yingluck as a proxy for her elder brother, who was toppled in a coup in 2006. The ex-premier has been in self-exile since 2008 to avoid a two-year prison sentence.