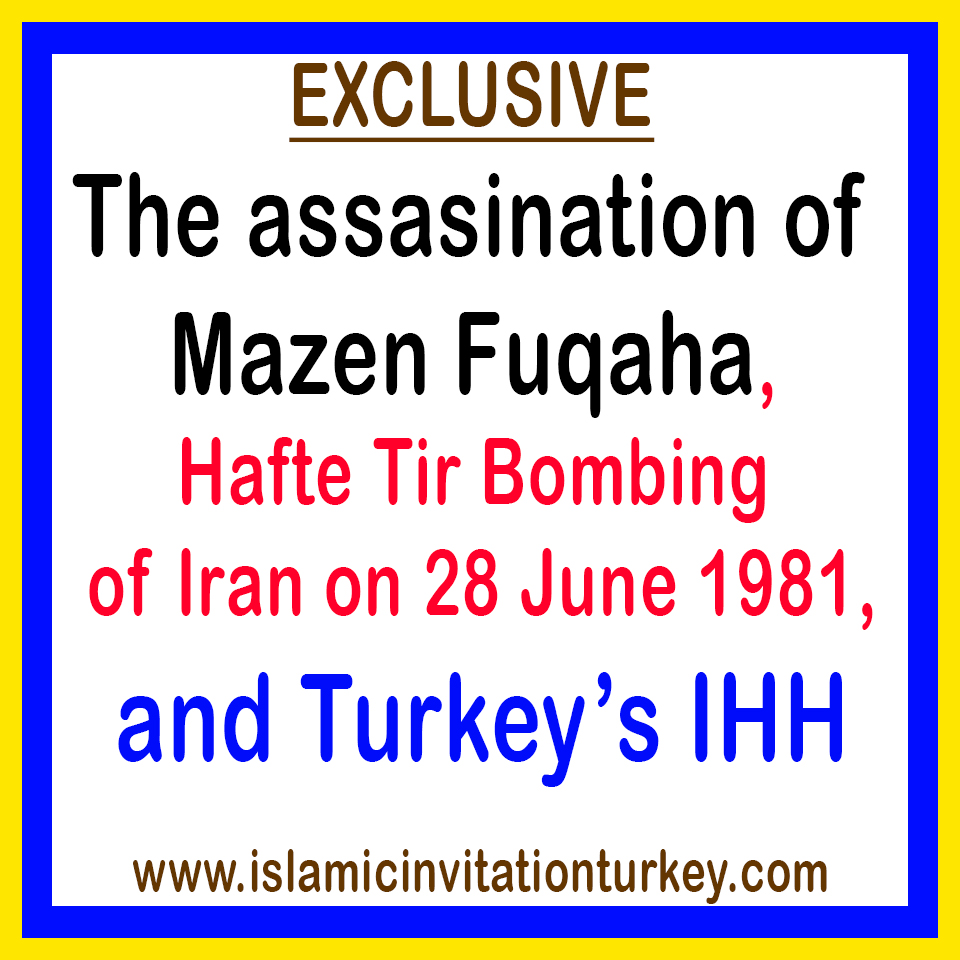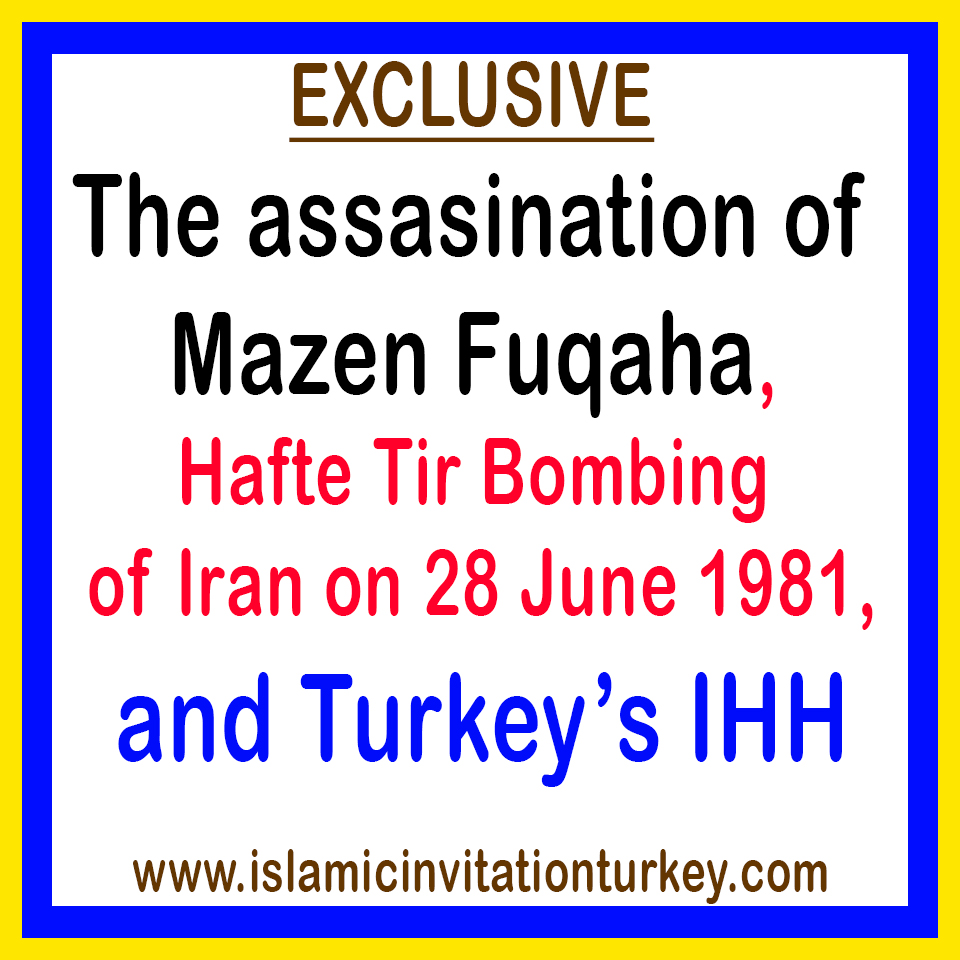 The assasination of Mazen Fuqaha, Hafte Tir Bombing of Iran on 28 June 1981, and Turkey's IHH
The assasination of Mazen Fuqaha on 24 March 2017, the commanders of the Izz ad-Din al-Qassam Brigades, has arisen some serious questions and reminded some important historical events.
After the successuful Islamic Revolution in Iran in 1979, the most important revolutionary figures were gathered in Islamic Republic Part (IRP). These very important figures were working hard to apply Islamic Rules. We can clearly say that those figures were the souls of the Revolution. There were tens of very important figures like Imam Khamenei, Mohammad Bahaste, Rafsanjani, etc. That party was a very serious headache for the enemies of Islam, Revolution.
Imperialists and Zionists decided to eradicate that party but it would not be easy for them. Thus, they decided a sneaky plan to etadicate the members of that party. They decided to apply their sneaky plan via People's Mujahedin of Iran or Mujahideen al-Khalq (actually we call them as Munafiqin al-Khalq or People's Hypocrite of Iran). They chose a man, Mohammad Reza Kolahi, for their dirty plan.
First, MKO (Mujahideen al-Khalq) started to target that man, Mohammad Reza Kolahi, to make him have a trustworthy position among the members of Islamic Republic Party because he was targeted by the enemies of Islamic Republic Party. Second, it was not difficult for him to plant a bomb in the gathering of the Islamic Republic Party again because he was a friend whom was being harshly targeted by the enemies of Islmaic Republic Party. Finally, Mohammad Reza Kolahi planted the bomb and caused the martyrdom of very prominent figures of the Revolution including Martyr Seyyed Mohammad Hosseini Beheshti. Imam Khamenei and Rafsanjani whom were also the most important helpers of Imam were not present at the time of bomb, which was a gift by Almighty God for the Revolution, Iranian nation.
To get to the main point, there is an event that reminds us the historical event above. You will remember that Israel took Turkish IHH (The Foundation for Human Rights and Freedoms and Humanitarian Relief) to the terror list before the assasination of the Mazen Fuqaha, the commanders of the Izz ad-Din al-Qassam Brigades, on 24 March 2017. Do these two events have something in common? Did Israel took IHH to terror list to create a trustworthy image for IHH in the eye of Hamas? No doubt that these two events will remind one another.