Lebanon
The Hand of Israel (March 14) in Lebanon Create Chaos in Beirut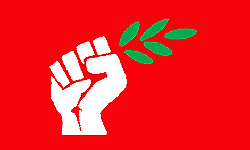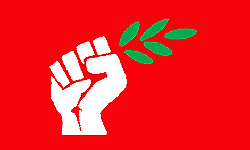 Supporters of the Lebanese opposition March 14 alliance created chaos in Beirut on Sunday when they clashed with police forces trying to prevent them from storming the office of the Lebanese Prime Minister Najib Mikati.
The protesters carrying flags of March 14, al-Qaeda, and the so-called Free Syrian Army (FSA) moved towards Mikati's office after the funeral of the slain chief of Lebanese Internal Security Forces General Wissam al-Hassan.
According to Al-Manar TV, police troops fired teargas to disperse the crowd, but protesters clashed with the police.
At the funeral of al-Hassan, Former Lebanese Prime Minister Fouad Siniora in a provocative speech called on the Lebanese Prime Minister Mikati to step down.
Siniora, who is one of the leaders of March 14, made harsh statements against the Syrian government and the Lebanese Hezbollah movement.

On October 20, a blast left ten people dead and wounded dozens. It occurred in the mainly Christian district of Ashrafiya. Internal intelligence head Wissam al-Hassan was among those killed in the bomb explosion.