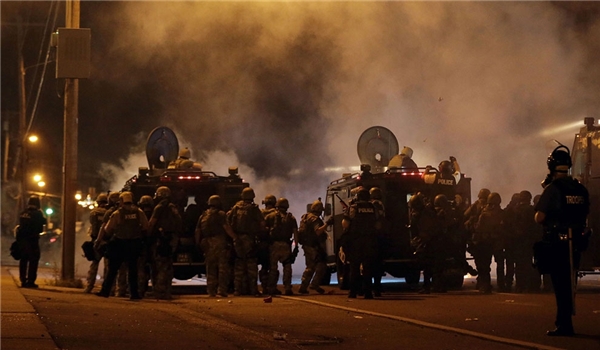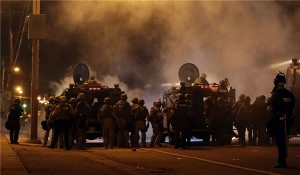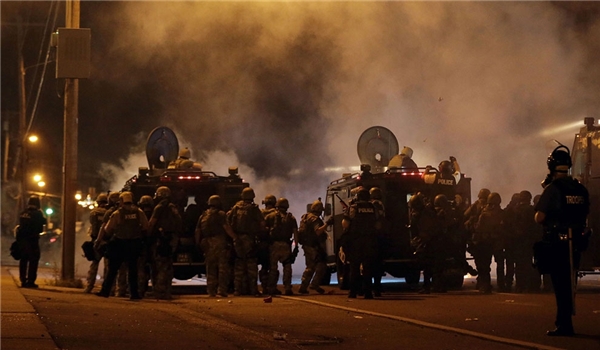 The company that supplied the Israeli army with tear gas in its crackdowns is the same company supplying the police in Ferguson, Missouri, media reports said.
Palestinian activists sent out messages on Twitter giving American people tips for how to deal with tear gas' effects, when tear-gas was first fired into the streets of Ferguson, Missouri at people angry at the police killing of 18-year-old Michael Brown, Mondoweiss reported.
The unrest in Ferguson has forced the security forces to use heavy-handed tactics, such as firing tear gas and rubber bullets, which has caused injuries.
Protesters accuse police of racial discrimination against African-Americans and are demanding justice for 18-year-old Michael Brown who was killed by a white police officer Darren Wilson.
Wilson, 28, was put on leave since the August 9 shooting and has gone into hiding. Protesters insist that Wilson will be arrested for shooting Brown at least six times.
Navi Pillay, the UN High Commissioner for Human Rights, said clashes between police and protesters in Ferguson shows that "apartheid is flourishing" in the US, similar to South Africa during the apartheid era.
Pillay also condemned the excessive use of force by police against demonstrators and urged US authorities to investigate allegations of brutality and examine the "root causes" of racial discrimination in the country.