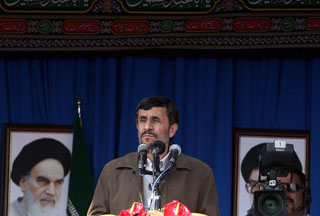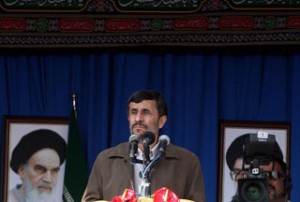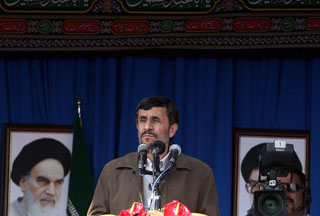 President Mahmoud Ahmadinejad says the world will continue to push for the nuclear disarmament of the United States and Israel.
"The US has about 8,000 nuclear warheads and its corrupt lackey Israel has about 400 nuclear warheads, and they should be disarmed," Ahmadinejad said in an address to thousands of people in Shiraz on Tuesday.
"They should know that the Iranian nation and all other nations will continue their efforts until the US and all [the powers of] global arrogance are fully disarmed," the Fars news agency quoted Ahmadinejad as saying.
Information leaked to The Sunday Times in the 1980s by Mordechai Vanunu, a former worker at Israel's Dimona nuclear reactor, revealed that Tel Aviv had produced enough fissile material to produce hundreds of nuclear warheads.
Israel, which has started several wars in the region over the past six decades, has a policy of ambiguity over its nuclear weapons program.