Europe
Third anniversary of 15M anti-austerity movement in Spain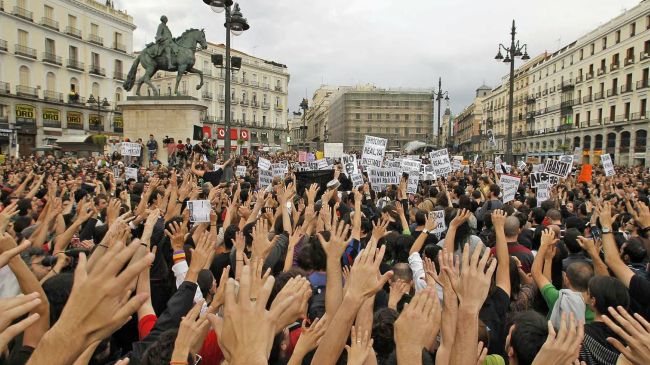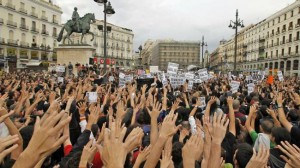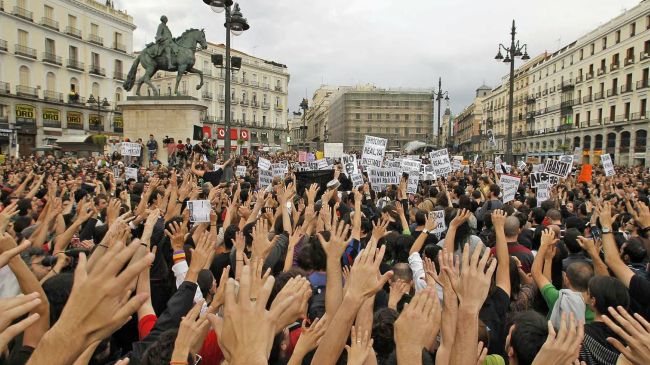 Spanish protesters took to the streets to mark the three-year anniversary of the 15M anti-austerity movement and to stress that their "indignation" remains intact, saying that now that they have more reasons than ever to protest.
On May 15, 2011, Puerta de Sol became Spain's central square to demand a change in the political, economic and social system.Spain's grassroots 15M anti-austerity movement inspired sit-in demonstrations elsewhere in Europe and in America.
Although it was born under the previous socialist government, members also protest the policies of Spain's current conservatives.
It was a spontaneous movement that brought together people from different political and social groups that had in common the indignation to the corrupt Spanish system.
Citizens staged protests in some 80 Spanish cities, though the largest crowd gathered in Madrid's central Puerta Del Sol plaza.
The demonstrations went off without incident in an atmosphere of fun but charged with serious demands, with the "indignant" chanting slogans like, "They call it democracy but it's not."
With almost five million Spaniards registered as unemployed back in 2013, the country has the second highest jobless rate in the European Union.