World News
Third protester succumbs to injuries in Ukraine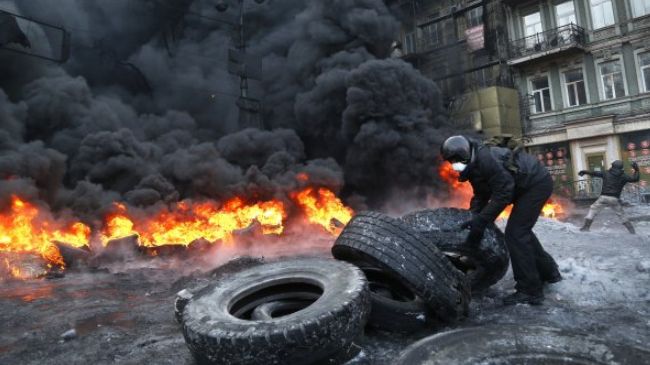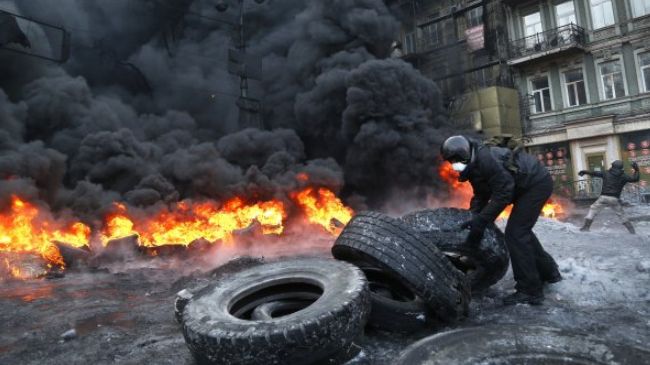 A third protester has succumbed to his wounds sustained during clashes with the police in Ukraine.
According to nationalist Svoboda (Freedom) party, the victim was Roman Senyk, 45, who was badly injured in his lungs on Wednesday during clashes with police.
"He had severe injuries, underwent several operations, but died in hospital," said a spokeswoman for the Kiev medical department.
Ukrainian police insist that the two other protesters were not killed by fire from security forces.
This is while the opposition claims six protesters have so far been killed in the recent clashes which began on Sunday on Grushevsky Street in central Kiev.
The interior minister has accused the opposition of failing to control the radicals, saying that some of "the protesters are hoarding firearms at the opposition headquarters." It also said that the body of a 27-year old off-duty security guard, who was shot in the head, has been found in Kiev
With tensions rose in Kiev as hundreds poured into the protest zone this morning, Interior Minister Vitaliy Zakharchenko warned that the use of force was possible.
"The events of the last days in the Ukrainian capital have shown that our attempts to solve the conflict peacefully, without recourse to a confrontation of force, remain futile," he said in a statement.
Anti-government protests started two months ago after President Viktor Yanukovych refrained from signing an association agreement with the EU at the third Eastern Partnership Summit in the Lithuanian capital, Vilnius, in late November 2013, in favor of closer ties with Russia.