North America
Thousands of US forces joint Israelis for war games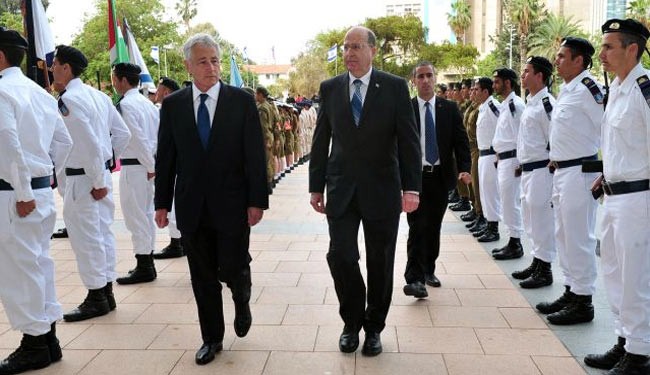 Thousands of American troops have joined the Israeli regime's military forces to conduct major war games dubbed Juniper Cobra in Israeli-occupied territories.
Nearly 1,000 American military forces from the US European Command have already arrived in Israel to take part in what Israeli media have described as anti-missile military exercises that were to begin on Sunday.
However, more than 6,000 US troops are due to join Israeli military forces to carry out the war drills, as part of the biennial maneuvers conducted by the two allies.
Tel Aviv claims the five-day drill is aimed at preparing its military forces for responding to potential missile and rocket attacks against the regime.
Israeli missile systems of Iron Dome (short-range missile interceptor), David's Sling (medium range) and the Arrow (long range) are to be tested during the war games. The three missile systems have been either jointly developed or financed by American military industries.
Israeli media outlets further reported that two US warships, stationed at the Mediterranean Sea, will also take part in the military maneuvers. The ships are equipped with the Aegis technology used to intercept missiles.
The maneuvers are held a week after the US Secretary of Defense Chuck Hagel paid a visit to Israel to review preparation for the war games along with Israeli military authorities.
The American military chief also toured Israel's Hatzor Airbase, where he met with the American and Israeli soldiers who were to take part in Juniper Cobra war drills.
"The exercise will employ Israel's entire rocket and ballistic missile architecture, including Iron Dome, Arrow, and David's Sling: assets that the United States is proud to have helped Israel finance and develop," Hagel said.
The American official also described the ongoing war games as the largest drill for US troops under the European Command.