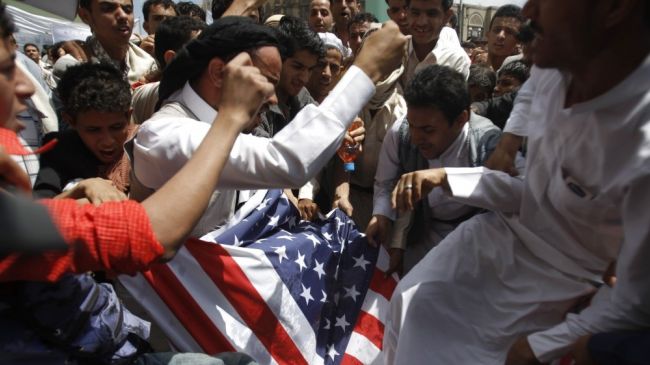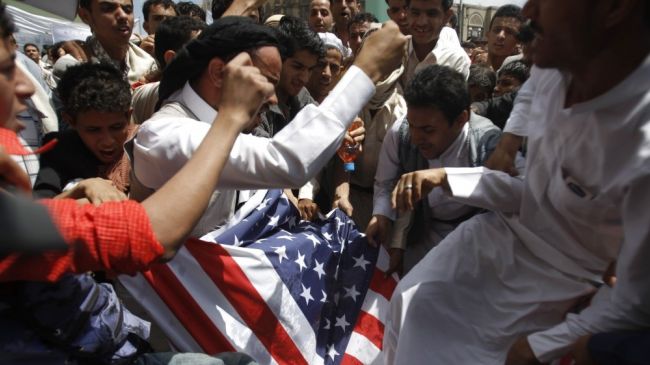 Thousands of Yemenis have rallied in the northern Sa'ada governorate to protest against US interference in their country's internal affairs.
Yemenis hold almost weekly anti-US rallies in the northern governorate following Friday Prayers to express their anger over Washington's interference in Yemeni affairs and its deadly drone attacks in their country.
The protestors want their government to sever ties with Washington, saying they would only be free after the US ambassador is expelled. They have also called for the expulsion of US Marines from their country.
Washington uses its assassination drones in Yemen, Pakistan, Afghanistan, and Somalia, claiming that they target the terrorists. The attacks, however, mostly lead to massive civilian casualties.
The United Nations has censured the US drone attacks as targeted killings, stressing that they flout international law.
Reports, however, say that the CIA is seeking to expand its covert drone attacks in Yemen, despite the fact that the airstrikes mostly result in civilian casualties.