Palestine
Three Palestinians, including pregnant mother and toddler, slaughtered in zionist regime strikes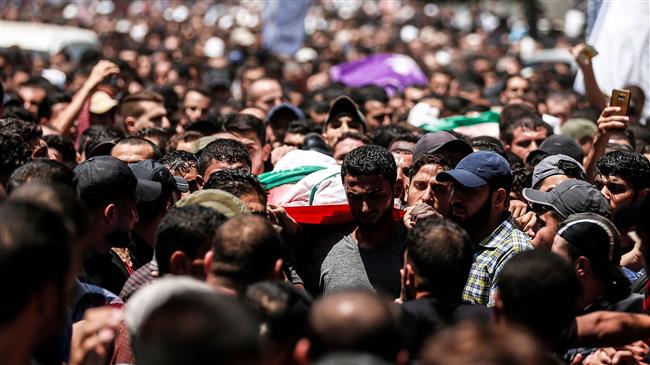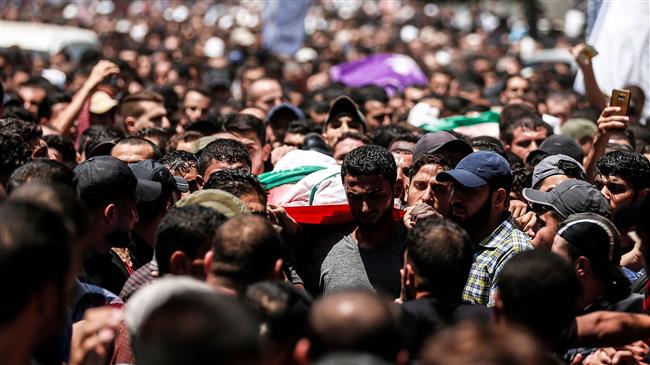 At least three Palestinian people have been killed and several others injured in Israeli airstrikes across the besieged Gaza Strip.
Smoke plumes could be seen rising from Gaza City following the Israeli raids that began on Wednesday night and continued into Thursday morning.
Gaza's Health Ministry announced that a Palestinian was killed in northern Gaza, while at least six others were injured in airstrikes across the coastal sliver.
It added that Enas Khammash, 23, and her 18-month daughter Bayan were also killed in an airstrike in Jafarawi in central Gaza, while her husband was injured. The ministry said Enas was also pregnant.
Israeli media claimed the airstrikes were a response to a barrage of rockets that had hit various parts of the occupied Palestinian lands earlier on Wednesday.
According to reports, an Israeli man was slightly injured when two rockets from Gaza landed in the southern town of Sderot.
Rocket alert sirens went off in other parts of the occupied territories on Wednesday as at least six more rockets hit various targets. Israeli officials said they had been able to shoot down two of the rockets using the Iron Dome missile system.
Israeli tanks fired shells at Palestinian resistance movement Hamas' posts in northern Gaza after shots were reportedly fired from the other sides of the border.
Meanwhile, Palestinian incendiary balloons caused at least 11 blaze near Israeli facilities.
On Tuesday, Israeli airstrikes killed two Hamas members in Gaza.
Two Hamas members are killed in yet another Israeli military attack against the blockaded Gaza Strip.
Israel carries out regular attacks on Palestinians in Gaza under the pretext of hitting Hamas targets.
The Gaza Strip has been under an inhumane Israeli siege since 2007 and witnessed three wars since 2008.
Tensions have been running high near the Gaza border since March 30, which marked the start of a series of protests, dubbed "The Great March of Return," demanding the right to return for those driven out of their homeland.
Nearly 160 Palestinians have been killed and some 17,500 others wounded in the fresh wave of violence, according to the latest figures released by the Palestinian Health Ministry.