Iraq
Top ISIL commander, aides killed in Iraq's Salahuddin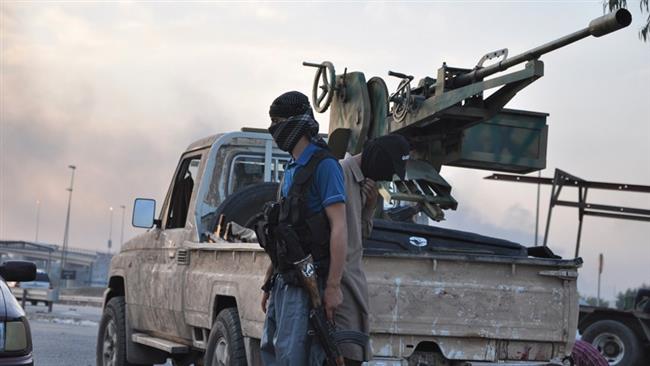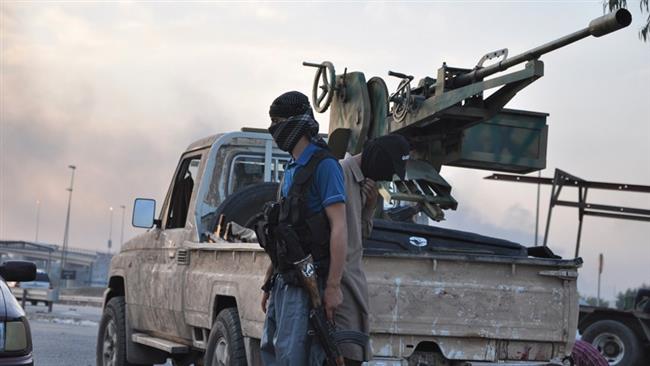 A senior commander of the ISIL Takfiri militant group has been killed together with a dozen of his comrades during a missile strike carried out by the Iraqi army in the troubled northern province of Salahuddin.
"The Army's intelligence forces have confirmed the death of the ISIL military commander of al-Sharqat and al-Alam areas, identified as Abu Qatada, during a missile strike that targeted the headquarters of the ISIL group in Salahuddin Province," Iraqi News website cited a statement released by the Iraqi Ministry of Defense on Wednesday.
The statement added that twelve Abu Qatada's comrades were also killed during the strike.
The development comes as Iraq's armed forces backed by volunteers have completely liberated the eastern province of Diyala from the occupation of ISIL Takfiri terrorists.
Staff Lieutenant General Abdulamir al-Zaidi announced the liberation of Diyala from the ISIL militants on Monday and said the Iraqi forces had managed to retake all populated areas from the terrorist group.
Meanwhile, Iraqi armed forces have made preparations for the launch of a large-scale military operation in the city of Ramadi to flush out ISIL Takfiris.
The Iraqi army, backed by volunteers, would soon launch the massive operation to retake more areas from the militants across the troubled region, according to security sources.
ISIL started its campaign of terror in Iraq in early June 2014. The heavily-armed militants took control of Mosul before sweeping through parts of the country's Sunni Arab heartland.
The terrorists have been carrying out horrific acts of violence, including public decapitations, against all Iraqi communities such as Shias, Sunnis, Kurds, and Christians.