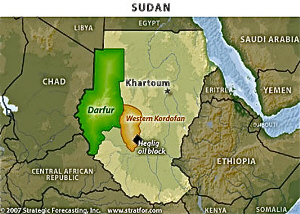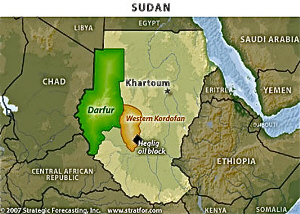 Fighting between two Arab tribes has killed 100 people in Sudan's Darfur region, where hundreds had already died in worsening unrest this year, one of the combatants said on Sunday.
The battle between a group of Rezeigat and the rival Maaliya tribe happened near Adila in East Darfur state on Saturday.
"We clashed with Maaliya… and we destroyed a compound of theirs and killed 70 of them," said a Rezeigat source, who declined to be named.
"We lost 30 of our men."
A Maaliya source said the Rezeigat "attacked" and burned villages but he declined to say how many from his side had died.
"We still expect more fighting today," the source said, claiming that the Maaliya "killed 40" of their adversaries.
Inter-tribal and inter-ethnic fighting has been the major source of violence in Darfur this year, where an estimated 300,000 people were displaced in the first five months alone, the African Union-UN peacekeeping mission in Darfur (UNAMID) says.
East Darfur had been relatively free from the tribal violence, much of which has occurred in Darfur's north and west.
A member of parliament said their battles killed hundreds over several weeks.
With the situation changing, the United Nations Security Council called last month for a review of the UNAMID peacekeeping mission.
Non-Arabs in Darfur began a rebellion 10 years ago against what they saw as
the domination of Sudan's power and wealth by Arab elites.