North America
Trump admin. drawing new plans to bolster US nuclear arsenal: Report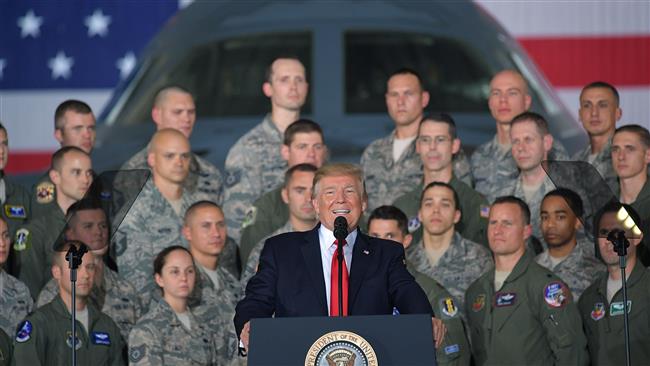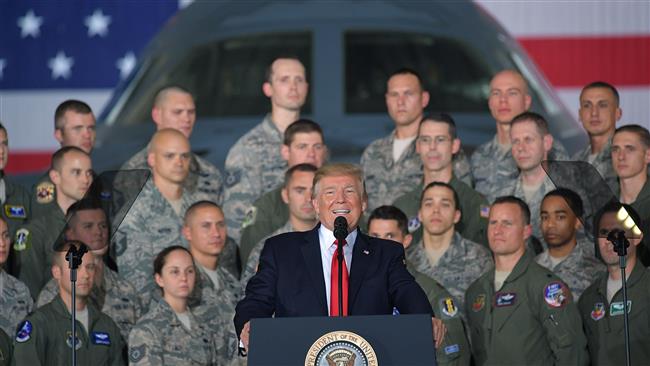 The administration of US President Donald Trump is working on a new nuclear weapons policy that would end the post-Cold War disarmament and allow Washington to expand its arsenal, new reports suggest.
Trump and his top national security advisers discussed the matter in September at the White House, where the first draft of the new Nuclear Posture Review (NPR) was presented.
Apparently, Congress and US allies have been briefed on the progress of the new NPR, which is still being debated and is expected to be completed by the end of the year, The Guardian reported Sunday.
Among the elements being considered under the expansion plan are new low yield warheads for ballistic missiles as well as sea-launched cruise missiles.
Washington is currently keeping some 450 long-range nuclear missiles in underground silos across the US, in addition to an undisclosed number deployed to its military bases in Europe.
Washington is also weighing changes in the language governing conditions in which it resorts to nuclear weapons.
Former US President Barack Obama's NPR stated that the US would only use nuclear weapons in "extreme circumstances to defend the vital interests of the United States or its allies and partners."
Trump ordered Defense Secretary James Mattis in April to carry out the NPR. The Republican president has made it clear that he would expand America's nuclear arsenal to ensure it is at the "top of the pack."
According to Pentagon chief spokesperson Dana White, Mattis should make sure that Washington's nuclear arsenal is "safe, secure, effective, reliable and appropriately tailored to deter 21st-century threats and reassure our allies."
Trump committed to expanding US arsenal: Pence
US Vice President Mike Pence said Friday that the Trump administration relied on nuclear weapons as the greatest "force for peace."
"You can be assured that our administration is committed to strengthen and modernize America's nuclear deterrent," he said during a visit to the Minot air force base in North Dakota. "History attests the surest path to peace is through American strength."