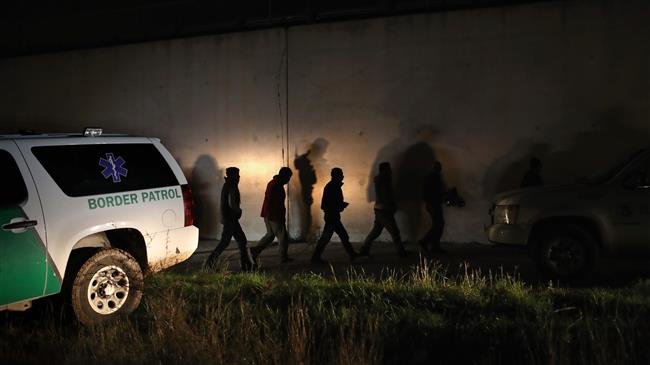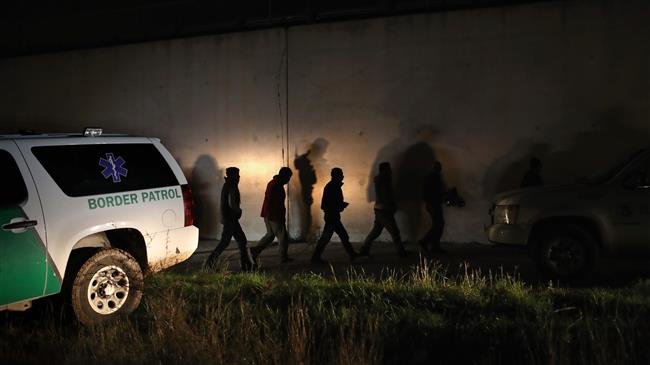 The Trump administration has been shipping undocumented children to an isolated camp on a desert in West Texas during the night..
In recent weeks, children have been taken there in the middle of the night, multiple US news outlets reported Sunday.
The mass transfer is part of the administration's attempts to find room for more than 13,000 detained migrant children.
An immigration jail in US engaged in strapping children to chairs and placing mesh bags over their heads, a report says.
More than 1,600 kids have been shipped to West Texas so far as the mass reshuffling is underway.
"It is common to use influx shelters as done on military bases in the past, and the intent is to use these temporary facilities only as long as needed," Evelyn Stauffer, a spokeswoman for the Health and Human Services Department, was quoted as saying in a New York Times report.
Stauffer further called for amelioration in the United States' "broken immigration system."
"The number of families and unaccompanied alien children apprehended are a symptom of the larger problem, namely a broken immigration system," she said. "Their ages and the hazardous journey they take make unaccompanied alien children vulnerable to human trafficking, exploitation and abuse. That is why H.H.S. joins the president in calling on Congress to reform this broken system."
The migrant minors detained are currently kept in roughly 100 shelters in the US.
"Obviously we have concerns about kids falling through the cracks, not getting sufficient attention if they need attention, not getting the emotional or mental health care that they need," said Leah Chavla, a lawyer with advocacy group Women's Refugee Commission. "This cannot be the right solution… We need to focus on making sure that kids can get placed with sponsors and get out of custody."
The children remain separated from their parents or guardians despite US President Donald Trump's executive order in June to halt the practice under pressure.
The Trump administration has been under criticism over its "zero tolerance" immigration policy.
According to a similar report by Slate, "The national shame that is America's treatment of undocumented children continues to devolve into a literal nightmare."
Nationwide protests have been held to decry Trump's crackdown but to no avail.