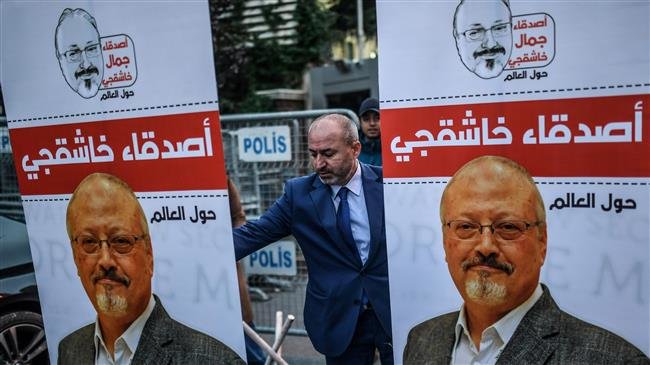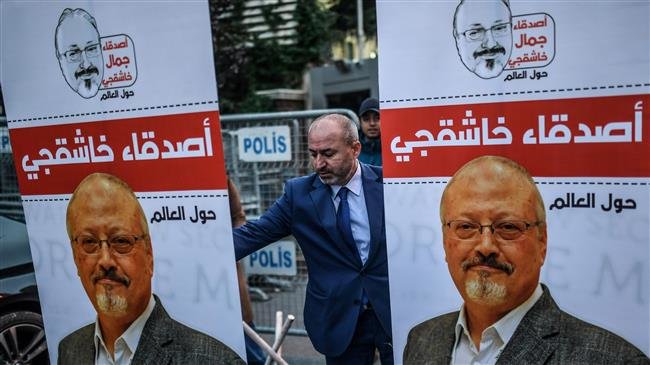 An exiled Saudi physicist and political dissident says US President Donald Trump had been informed by intelligence agencies of a plot to kill journalist Jamal Khashoggi and colluded with Riyadh in his murder.
Mohammad al-Massari made the remarks in a program hosted by former British Labor MP George Galloway, footage of which was posted online.
He revealed Trump's involvement in Khashoggi's murder, citing leaks from telephone conversations between Saudi Crown Prince Mohammed bin Salman, known as MBS, and exiled Palestinian politician Mohammed Dahlan obtained by a high-ranking Saudi official.
Massari said that Trump has been "lying" in whatever comment he has made regarding Khashoggi's case as a copy of the Turkish-intercepted video was sent to him shortly after the critic was murdered.
Trump had been receiving daily intelligence briefings by the CIA and FBI since late 2017 about a plot to kill or abduct Khashoggi, but he never warned the journalist about what was to happen, he added.
"And there is also a story from high up in the Saudi ranks that MBS insists that his (Khashoggi's) head should be cut and delivered to him so he can enjoy his revenge," he said.
Massari also revealed back-up plans, including one announced by the Saudi Interpol, in which Khashoggi's body double would depart Turkey for Lebanon and get apprehended there as an international fraudster.
He, however, stressed that the scenario went wrong when Khashoggi's fiancée, Hatice Cengiz, phoned her uncle, who is an adviser to Turkish President Recep Tayyip Erdogan, and took police to the scene.
The Western governments, which are at odds with Trump over several issues such as the taxes imposed by his administration, are all aware of the developments and they will "take out their swords" against the US president once the 2018 midterm elections on November 6 are over, he claimed.
Khashoggi vanished at the Saudi consulate in Istanbul on October 2.
Riyadh initially claimed that the journalist had walked out of the mission.
Later, however, it said that Khashoggi had been accidentally killed in a "fistfight" with a Saudi hit squad. Most recently, the kingdom's public prosecutor said that the murder had been  "premeditated" by Saudi operatives.
Riyadh has denied any involvement by the crown prince in the killing, but it has been unveiled that some members of the Saudi hit squad were from bin Salman's personal security staff.
Elsewhere in the TV program, Massari was asked about the motive behind the killing as Khashoggi was not in fact a member of the Saudi opposition, and only a critic who pushed for reforms inside the regime.
He said that Khashoggi, a media adviser to former Saudi intelligence chief Prince Turki bin Faisal, was actually a "chocolate opposition" and "critical of the regime in the sense like someone who wants to have reforms."
Khashoggi, he added, was "a treasure of information, connections and contacts" and had "a memoir full of expositions, scandals and crimes."
The memoir was not published during Khashoggi's lifetime because it put him at risk, Massari said, alleging that he had got his hands on five pages of that memoir.