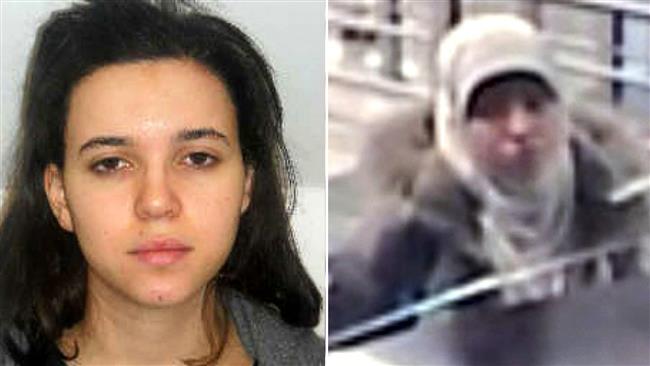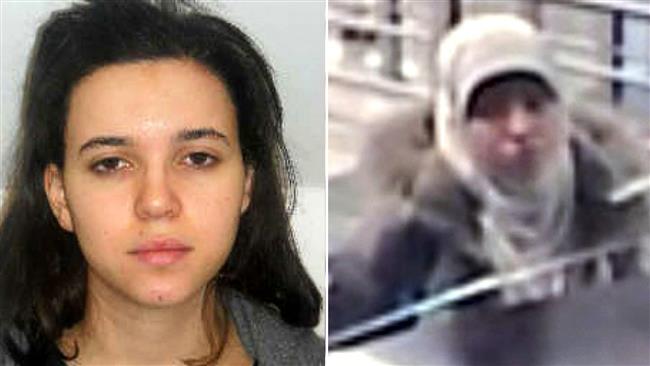 A mafia gang in Turkey was paid "tens of thousands of dollars" by the ISIL terrorists to smuggle a female suspect in Paris terror attack into Syria, Turkish intelligence sources say.
On Saturday, British Daily Mirror cited Turkish intelligence sources as saying that the mafia gangsters had received the large sum of money from the ISIL terror group to transfer Hayat Boumeddiene to Syria after she fled France and arrived on Turkey's soil.
Boumeddiene is suspected of being involved in a hostage-taking drama at a supermarket in Paris.
According to the British daily, the 26-year-old woman had met with two members of the mafia gang upon her arrival at the Sabiha Gokcen airport in the Turkish city of Istanbul.
The ISIL had tasked the Turkish gangsters with ensuring Boumeddiene's safety and her accomplice as they sneaked into the ISIL-controlled area of Syria, the sources said.
Upon her arrival in Turkey, Boumeddiene, was instructed by the mafia members to head for Turkey's southeastern border town of Sanliurfa, where she was met again by the smugglers.
"We know a certain amount from phone records. She was communicating with two smugglers in Istanbul," a security source was quoted as saying, adding, "They organized for her travel to Sanliurfa. We believe she travelled by bus or car. She crossed the border on the day of the attacks in Paris."
The female suspect later traveled on foot across the border into Syria from Tal Abyad, another Turkish border town.
Turkish security sources said earlier this month that Boumeddiene had fled France and entered the country on January 2 before the recent spate of violence in Paris, and she was now believed to be in Syria.
She is said to be the wife of Amedy Coulibaly, the gunman who was killed after anti-terror units stormed the grocery shop in the eastern Porte de Vincennes area of the French capital. Officials say four hostages were also killed during the raid.
Coulibaly and Boumeddiene are also said to be responsible for the fatal shooting of a policewomen in southern Paris on January 8.
In a posthumous video, Coulibaly claimed he was acting on behalf of the ISIL Takfiri group.