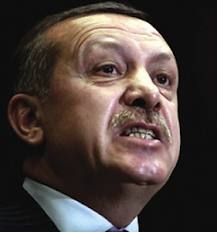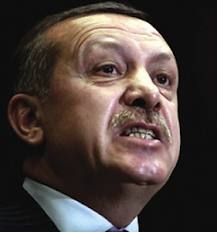 Turkish Prime Minister Recep Tayyip Erdogan has defended the violent police crackdown on ongoing anti-government protests in the city of Istanbul.
During a speech addressing Turkish parliament on Tuesday, Erdogan said he will continue to stand firm and maintain his stance on demonstrators who have been gathering at the iconic Taksim Square for the past 12 days.
The Turkish premier added that the recent developments and massive anti-government protests across the country had tarnished the country's image worldwide.
Erdogan further called the anti-government protesters vandals, who were carrying out violent acts while using environmentalism as an excuse.
Earlier on Tuesday, Turkish police attacked anti-government protesters at Taksim Square, using tear gas and water cannons.
The anti-government protests in Turkey were triggered by the police violence against a sit-in staged at the square to protest against the demolition of Gezi Park on May 31.
The protesters say the park, which is a traditional gathering point for rallies and demonstrations as well as a popular tourist destination, is Istanbul's last public green space.
The protests soon spread to dozens of cities across Turkey and solidified into calls for Erdogan's resignation.
On June 8, the leader of Turkey's opposition Nationalist Movement Party, Devlet Bahceli, called for early elections in order to overcome the current turmoil.
Erdogan has faced international condemnation for his handling of the crisis and the Turkish police have been also criticized strongly for using excessive force against protests.
Reports say at least four people, including three protesters and one police officer, have been killed in the clashes.