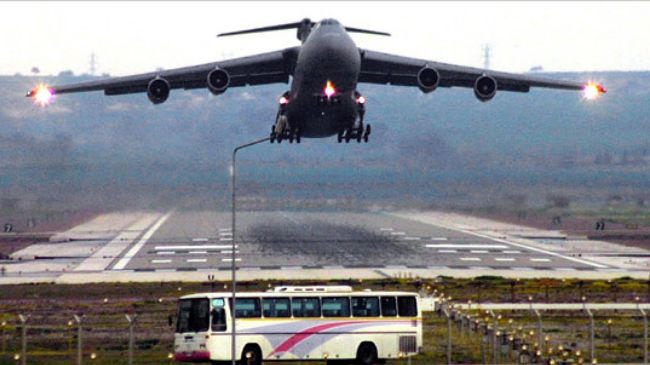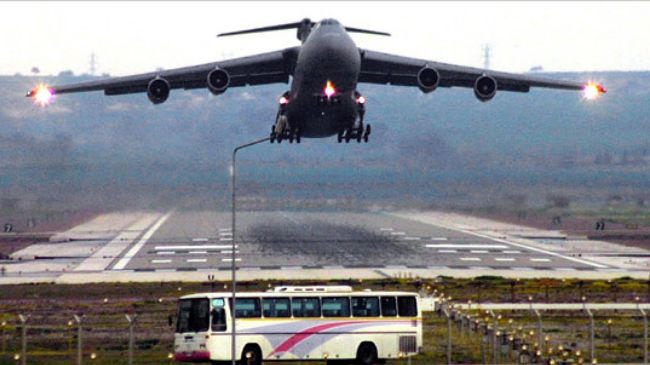 Scores of Turkish workers at the US airbase in the southern province of Adana have decided to go on a strike in protest to their low salaries.
The decision about the strike was made by the Military Trade Unions, which represents the 1200 Turkish staff at the Incirlik Air Base — once a major resupply hub for US-led forces in Iraq.
Bayram Bozal, who heads the union, announced the strike in protest against the refusal to meet the worker's demands for additional salaries.
He said the base, run by three US companies, has refused to carry out the terms of the employees' collective contract.
"This strike will paralyze the military base's work because key job falls to the lot of Turkish workers," Bozal stated.
The contract called for a 1.5 percent raise in February and another 1.5 in June 2012. But the US Air Force failed to keep the terms, citing "problems caused by the global economic crisis."
The employees had accepted a 3 percent raise this year even though the rate of inflation in Turkey is currently at about 10 percent.
The Turkish employees at the Incirlik base mostly work in maintenance, catering, health services and fire fighting.