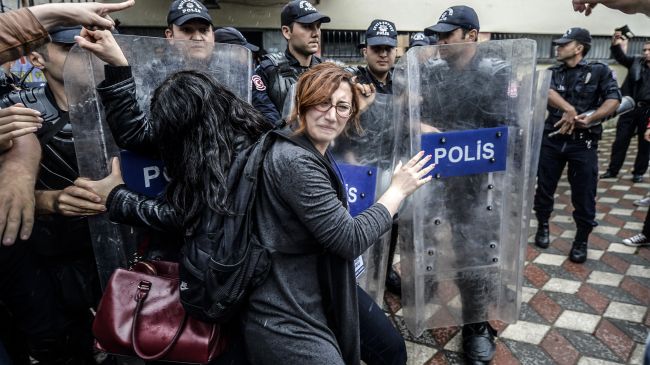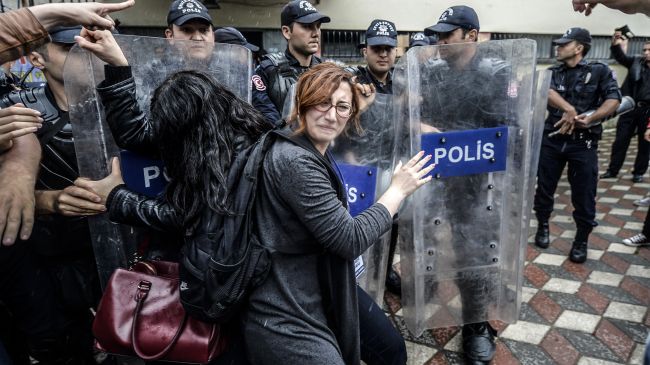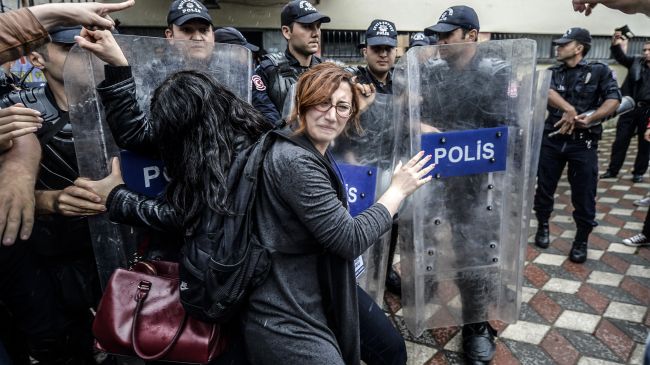 People have staged a fresh demonstration in the Turkish city of Istanbul over its handling of the recent mining accident that killed 301 workers.
Protesters took to the streets on Sunday to condemn the government of Prime Minister Recep Tayyip Erdogan over the handling of the worst mining tragedy in Turkey. They demanded justice for those killed in the mine explosion, which took place in the western city of Soma on May 13.
The demonstration came as Prosecutor Bekir Sahiner said on Sunday that 25 people, including the chairman of the mining company, have been arrested in the case and that three of them have been "charged with reckless manslaughter."
He further noted that a preliminary report suggested that the "fire could have been caused by coal heating up after coming into contact with air."
Both the government and the mining company, Soma Komur, have denied that negligence was a factor behind the tragedy.
The Turkish Milliyet daily, however, said it has seen the preliminary report that cited several safety violations in the mine, such as a lack of carbon monoxide detectors and ceilings made of wood instead of metal.
Last week, Erdogan said that mining accidents are "the nature of the business," prompting angry response from his critics who accused him of indifference to the plight of the miners.