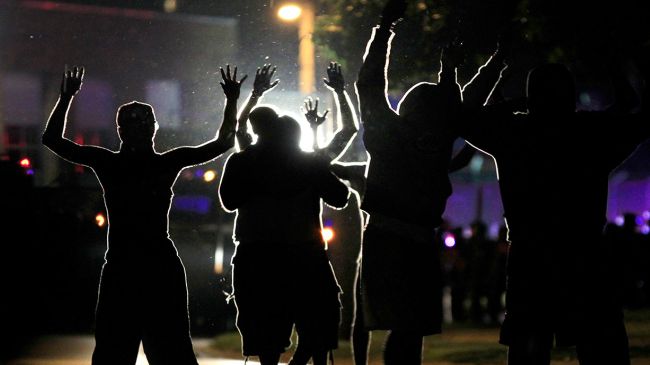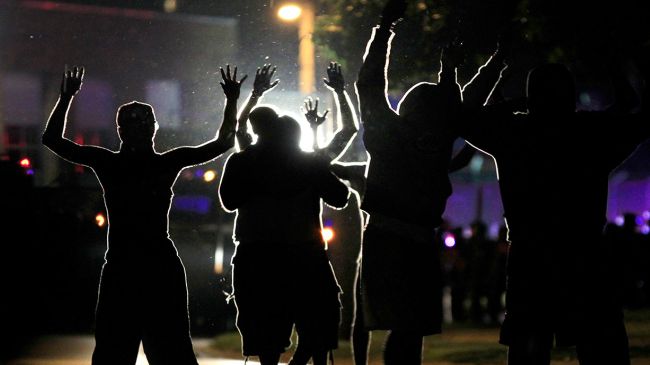 Two FBI agents have been shot and wounded in St. Louis County in Missouri, the epicenter of nationwide protests against racial discrimination and police brutality in the United States.
One agent was shot in the shoulder and the other was shot in the leg while helping local police execute an arrest warrant Wednesday morning, FBI spokeswoman Rebecca Wu said in a statement.
At least two dozen police and other emergency vehicles responded to the shooting which happened south of Ferguson, a predominantly black city with a white-dominated power structure.
It also came just hours after a clash broke out between police and protesters in the city.
Wu, however, said the shooting was "not directly related" to the ongoing racially-charged unrest in and around Ferguson.
Police are investigating to determine whether the shooting could be related to an incident late Monday in University City where a police officer was shot and wounded.
Over 2,000 National Guard troops helped quell a second night of violent protests in St. Louis which erupted after a grand jury declined Monday to indict a white police officer in the fatal shooting of unarmed black teenager Michael Brown.
The decision has sparked a fresh firestorm of protests across the United States. To many protesters, Brown's death is symbolic of broader racial injustice in America.