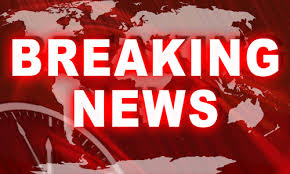 At least two people have been shot dead in the streets of Lockland, Ohio, according to police officials.
Lockland police arrived at the 600 block of W. Wyoming Ave. on Monday after receiving a call to find 23-year-old Patrick Washington lying dead in the middle of the road.
According to police officers, the man died after the shooter had shot him in the chest.
Five minutes later, police found a second man critically injured in a back alley across the street near an apartment building. He was rushed to a hospital but later died.
"At this time the investigators have some witnesses," Lockland Police Chief James Toles said. "They are in the process of getting notes and talking and right now we're just trying to gather as much evidence as possible."
One of the victims' mothers complained about the violence in the neighborhood, saying she cannot handle prevalent crimes in the area.
"I need it to stop because I still have other sons out here," Jackie Connor said. "I still have them."
According to emergency communications, a white Kia automobile fled the scene.
No further details were available about the possible shooter or the vehicle.
Every year, thousands of Americans lose their lives to the escalating gun violence in the country.
In December 2012, a gunman opened fire on students in Sandy Hook Elementary School in Newtown, Connecticut, killing 20 first-grade school children and six adults.