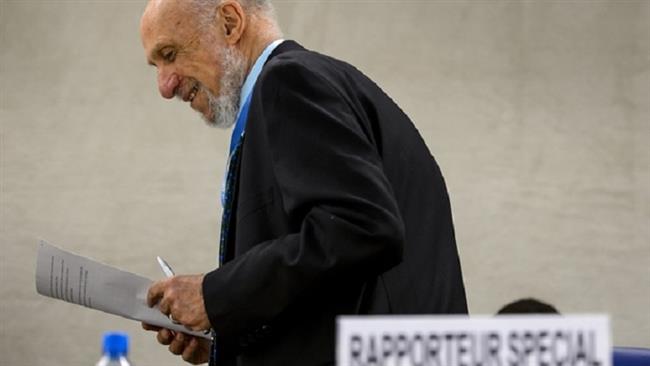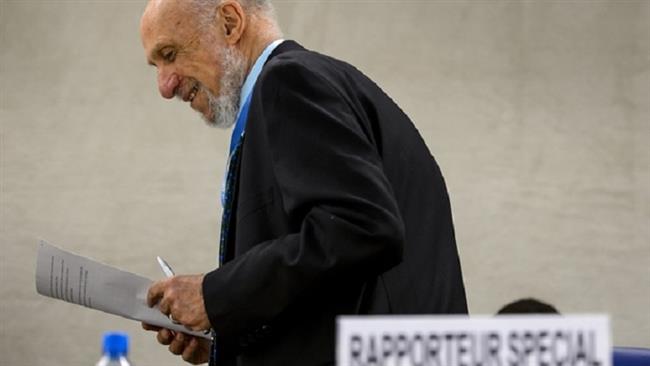 Two British universities have cancelled lectures by international law professor Richard Falk after he co-authored a UN report which concludes that Israel is an "apartheid" regime.
Falk said Middlesex University called off his speech, citing "health and safety" concerns, while University of East London cancelled his lecture, claiming that the approval for the speech had not followed proper procedures.
"As far as I can tell, there is a growing kind of feeling that the educational establishment in Britain, specifically in England, has been kind of intimidated in dealing with those who are seen as critics of Israel," Falk told the Middle East Eye news portal.
Falk denounced the cancellations as the "intensification" of a trend of restricting academic freedom on university campuses, warning that depriving students of delving into controversial issues restricts their experience for becoming engaged citizens.
Falk said he has experienced similar assaults on his character after serving as UN special rapporteur on Palestinian human rights from 2008 to 2014.
Since the UN report was published, the Princeton University professor has faced attacks and accusations of bias and anti-Semitism.
He dismissed such criticism as being far from reality and said that Zionist NGOs are trying to "shoot the messenger, rather than address the issues raised in the message."
"It has been used against a variety of other people – playing the anti-Semitic card rather than dealing with the substance of Palestinian grievances or Israeli violations of international law," Falk said.
The prominent law professor noted that supporters of Israel will be on weak grounds to discuss the realities in the occupied Palestinian territories, as Israel's treatment of the Palestinians has fallen below the level of acceptable moral behavior and international legal standards.
Falk's co-authored report, which was reviewed by three "internationally renowned" jurists before it was published, was withdrawn from the UN website after prompting international uproar.
It documents "apartheid" patterns of discrimination that fragment Palestinian society through "distinct laws, policies and practices."
"It appears to be an instance where the new UN Secretary-General [Antonio Guterres] gave way to pressure coming particularly from Washington, but also from Israel," Falk said.
Last week, Under-Secretary-General and Executive Secretary for UN Economic and Social Commission for Western Asia (ESCWA) Rima Khalaf resigned in protest after Guterres ordered the study to be removed from the UN website.
Falk said the controversy over the report gave it an international visibility that it may not have enjoyed had it been just "one more UN report."