Bahrain
Imam Ali Khamenei
Iran
Leaders of Ummah
Middle East
North America
Tyranny won't last: Leader reacts to Bahrain executions
Leader of Islamic Ummah and Oppressed Imam Ayatollah Seyyed Ali Khamenei has warned Bahraini rulers that their tyrannical regime is not going to last much longer, after the ruling Al Khalifah regime tortured and executed two young protesters.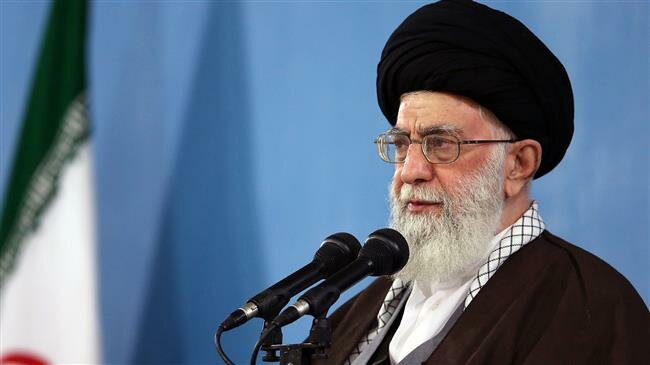 "Cruelty and tyranny won't last and the determination and the willpower of justice-seeking nations will eventually prevail," the Leader's official Arabic-language Twitter account quoted him as saying on Wednesday.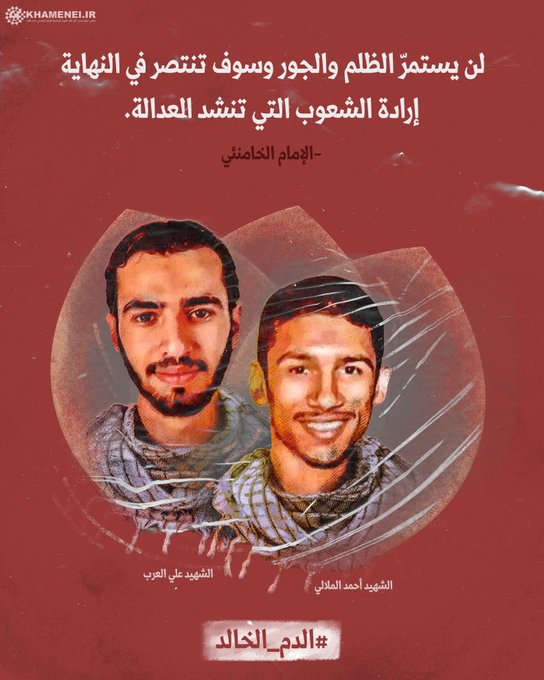 The tweet came after Manama continued its years-long brutal crackdown on anti-regime protests by ordering the execution of Ahmed Isa al-Malali, 24, and Ali Mohamed Hakeem al-Arab, 25, on Saturday on allegations of terrorism.
The United Nations condemned the executions and accused Bahraini security forces of using torture to extract confessions from the two young men.
The world body also slammed the Al Khalifah regime for refusing to give Ahmed and Ali a fair trial.
They were arrested separately in February 2017 and went on trial during a collective hearing with 58 other defendants. The court eventually sentenced them to death in January 2018.
The UN had in May and July issued two statements, calling on Bahraini officials to suspend the death sentences.
However, Bahrain's highest court upheld the death sentences in May even after the young men revealed that that they had been tortured and forced to take responsibility for crimes they had never committed.
Both Ali and Ahmed were interrogated and tried without being allowed to hire defense lawyers.
UN condemns Bahrain execution of two activistsThe UN strongly condemns Bahrain's recent execution of two activists, saying they were tortured to confess to crimes they had not committed.
The UN has called on the Bahraini regime to suspend capital punishment and put on hold all death sentences ahead of abolishing capital punishment entirely. It has also voiced concern about the fate of other detainees who are on death row and might be executed soon.
The Al Khalifah regime has maintained a heavy-handed crackdown on protests since the tiny Persian Gulf island was hit by an anti-regime uprising in 2011. 
Saudi Arabia and the United Arab Emirates have been helping Manama in the crackdown. So far, scores of demonstrators have been killed and hundreds of others are in jails.
They have used numerous tactics, ranging from serious abuse to stripping dissidents of their citizenship, including the country's most prominent Shia cleric Ayatollah Sheikh Isa Qassim.
Ayatollah Khamenei has on many occasions called out Bahraini leaders for their crimes and brutal oppression.
"The persecution of Sheikh Isa Qassim will see fervid Bahraini youths lose control and bear down on the ruling establishment," he said in June 2016. "Then they cannot be controlled at all."