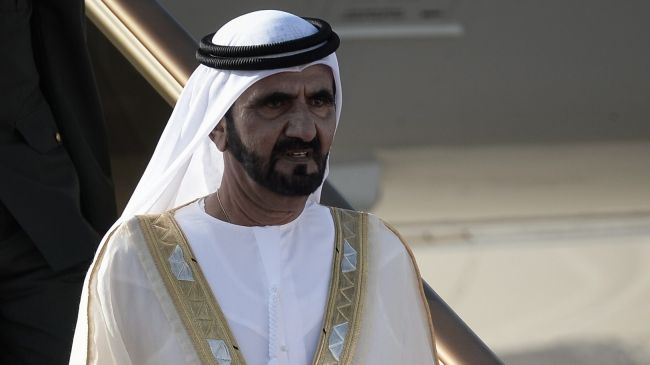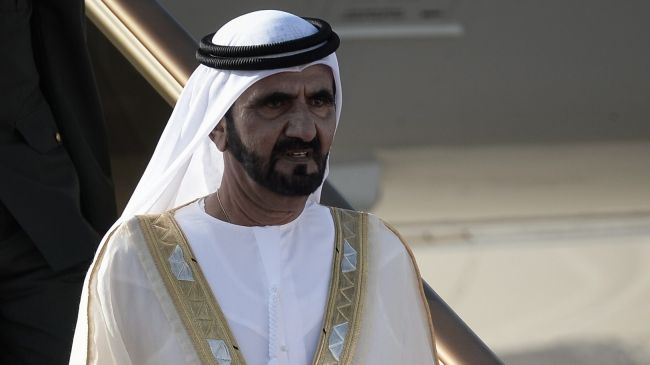 The United Arab Emirates (UAE) has hailed the nuclear deal between Iran and six world powers, calling for the lifting of sanctions against Tehran.
"Iran is our neighbor and we don't want any problem," said UAE Prime Minister and Vice President Sheikh Mohammed bin Rashid Al Maktoum.
"Everybody will benefit" if the international community lifts Iran sanctions, Sheikh Mohammed bin Rashid, who is also the ruler of the city of Dubai, told the BBC.
Iran-UAE relations are of great significance to both sides since the emirate hosts tens of thousands of Iranian nationals and also acts as a route for trade between Iran and the Arab states of the Persian Gulf.
In particular, the economy of Dubai, a Persian Gulf trade and investment hub, greatly suffered from anti-Iran sanctions as financial restrictions imposed as part of the US-led sanctions against the Islamic Republic caused a decrease in Tehran-Dubai economic transactions by nearly one-third from 36 billion dirhams (USD 9.8 billion) in 2011 to 25 billion dirhams (USD 6.8 billion) in 2012.
Iran's Foreign Minister Mohammad Javad Zarif visited the United Arab Emirates in December to improve ties with the Islamic Republic's Arab neighbor and economic partner.
Shortly after Zarif's visit, the UAE foreign minister flew to Tehran, calling for an increase in mutual cooperation.
The emirate of Dubai is located on the southeast coast of the Persian Gulf and is one of the seven emirates that make up the United Arab Emirates.