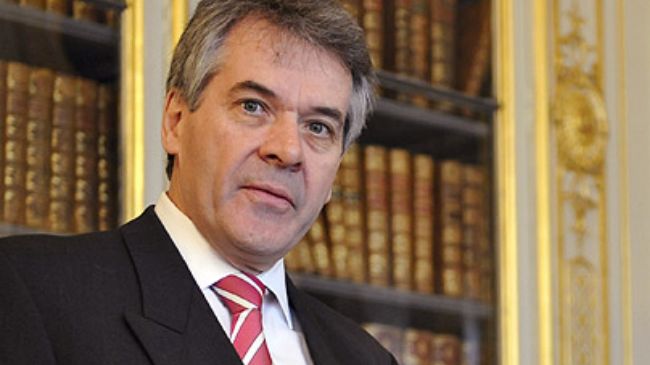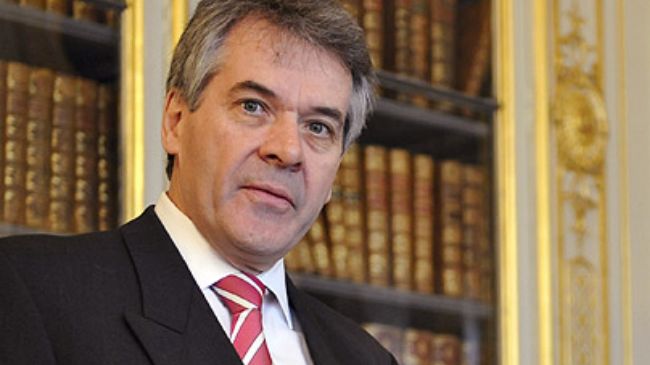 The British ambassador to Washington has urged the US Congress against new sanctions on Iran while nuclear negotiations in the Swiss city of Geneva are making headway.
Peter Westmacott said imposing new sanctions would only hurt negotiations between Iran and the six powers as the two sides seek a deal to pave the way for a final resolution to the decade-long standoff over Tehran's nuclear energy program.
"Many gaps between the parties have been bridged altogether; those that remain have narrowed considerably. But further sanctions now would only hurt negotiations," Westmacott wrote on The Hill website.
The latest round of talks between Iran and the five permanent members of the UN Security Council – Russia, China, France, Britain and the United States – plus Germany kicked off on Wednesday and have extend into a fourth day.
The six world powers are expected to narrow their differences and to finalize a nuclear deal with Iran, which fell through in the last round of talks a fortnight ago.
The Iranian delegation has held intense talks, with Iranian Foreign Minister Mohammad Javad Zarif having several meetings with EU foreign policy chief Catherine Ashton.
However, US Senate Banking Committee is currently looking at a new anti-Iran sanctions bill passed by the Republican-controlled House of Representatives in July with a 400-20 vote.
The House bill seeks to cut Iran's oil exports by one million barrels a day for the next year and includes threats of military force against Iran.
If the committee decides to go ahead with the consideration of the bill, it will move one step closer to a full Senate vote.
The Senate Banking Committee's chairman, Senator Tim Johnson, however, has indicated that he will honor US President Barack Obama's request to hold off on new sanctions against Tehran by sitting on the bill.
The US, Israel and some of their allies have repeatedly accused Iran of pursuing non-civilian objectives in its nuclear energy program. Washington and the European Union have used the claim as an excuse to impose illegal sanctions against the Islamic Republic.
Iran categorically rejects the allegation, arguing that as a signatory to the nuclear Non-Proliferation Treaty and a member of the International Atomic Energy Agency, it has the right to use nuclear technology for peaceful purposes.