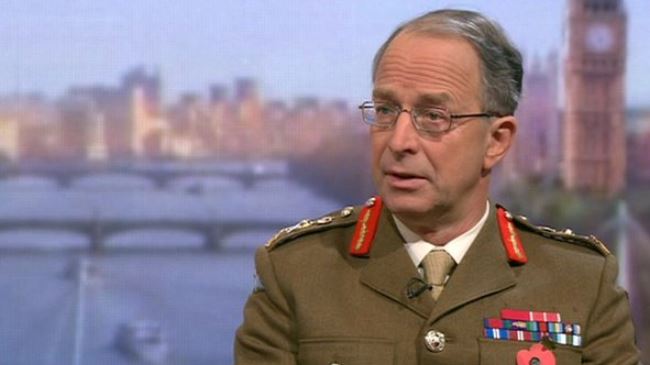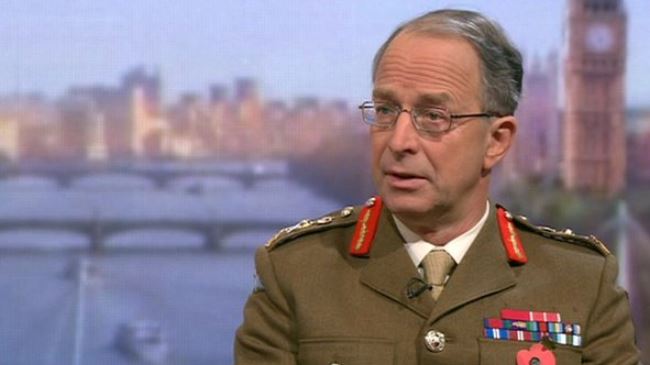 A former British chief of the defense staff has urged Prime Minister David Cameron to consider cooperating with Syria and to seek help from Iran and Russia as part of an alliance to combat the ISIL terrorist group.
David Richards made the comments in an interview with the British media on Friday, as the British government has ruled out collaborating with Syrian President Bashar al-Assed in battle against the ISIL militants.
"My judgment is that you do have to come to some accommodation with them (Syria). Russia, ironically, could play a very important role in that and Iran too," said Richards, adding, "There are the bones for a grand strategic solution to the Middle East here, if we can get together" with various governments.
The remarks by Richards come as NATO leaders are holding a summit in the British city of Newport to discuss the rising threat of the ISIL Takfiri terrorists in Syria and Iraq.
The ISIL is in control of a large swath of northeastern Syria as well as some territory in Iraq, where they have been committing heinous crimes, including the mass execution of civilians and Iraqi security forces. The ISIL terrorists threaten all communities, including Shias, Sunnis, Kurds, Christians, Izadi Kurds and others.
Britain has openly supported militancy in Syria to help topple the government of President Bashar al-Assad. At least 500 British nationals have travelled from the country to fight in Syria and Iraq, though British ministers say they do not know the exact number.
Observers have said the rise of ISIL Takfiri threat can be directly attributed to the policies of Western countries, including the UK, in the Middle East region.